Roland Dürre
Saturday April 1st, 2017
When I was young, I often went to the "Republican Coffee Shops" and similar dubious places. In those days, we had many Jusos who could be found in huge numbers in these places.
Together, we finished off quite a few litres of red wine and made smoke of many Rothändle cartons. From those days, there are still a few and mostly already rather old social democrats among my friends.
Some of them are even older than I and they like telling tales. One of them sent me a document that reveals the secret of the new SPD electoral program under Martin Schulz.
Here are the most important parts of his social-democratic program as a short and catchword-like excerpt:
A clear NO to the increase in armament spending of the FRG to 2% of our gross national product as required by the Trump USA. On the contrary – they want a step-by-step decrease to finally arrive at less than 1% and a considerable reduction of weapons exports.
More money for education.
Strict prohibition of lobbyism and political decisions and legislation being influenced, along with a ban on the influence all kinds of institutions, such as employers' associations, unions or churches have.
Strong regulation of marketing, especially if it is easy to misunderstand and manipulative.
Less taxes and fewer of those contributions that make work more expensive.
No tax on general income up to 50,000.- and on work-related income up to 100,000.-. To make up for it: far higher taxes on income exceeding 250,000 € per year.
An obligation to disclose and make transparent all anonymous and exorbitant property, be it privately owned or owned by legal entities.
New regulations for inheritance tax in such a way that the income gained from an inheritance increases with each generation (example: an additional income tax of perhaps 10% on gains from directly inherited assets, then 20% if you inherited in the second generation, etc.).
Massively more tax on speculation gains and all sorts of gambling (currencies, raw materials, food, enterprises,…)
Infra-structure: ProBahn, ÖPNV and active mobility.
Tempo limit on motorways (110 km/h), highways (80/km) and inside towns and villages (30 km/h as a default upper limit).
Adjustment of taxes on petrol and diesel with a relevant increase – to make up for it: no stupid road toll.
Abolishing the subsidies for the automobile industry (business cars).
Gender equality that deserves the name
For Europe, too, his plans are great:
A Europe of regions that is no longer the plaything of national states. Instead, a division of the big nations and an establishment of federal states with a maximum dimension as big as Bavaria.
The reduction of central power systems (Brussels) and sub-centralized power systems such as Berlin, etc.; Instead: a network of subsidiary local and regional systems.
Reduction of the overflowing System EUROPE and the huge advantages for EUROPE officers when it comes to income.
And best of all: the central EURO is to be abolished and replaced by local EURO varieties. They are adapted to the regional circumstances and constitute a floating currency network. Externally, they are represented by an average Euro.
Martin Schulz states that the values that underlie all his activities are:
A healthy scepticism when it comes to the belief in eternal growth, Taylorism and globalisation.
Enlightened, agile, slim and open thinking and behaviour.
Solidarity versus egotism, transparency beats secrets, courage beats fear.
Not only respecting other humans, but also appreciation and meeting at eye-level!
Less administration and bureaucracy and instead more political organization based on social consensus.
Well, if it comes to discussing such a program "FUTURE FIRST", I will gladly participate. And I would actually think about, at long last, again voting for SPD (notwithstanding the "Who told on me?"-question). But now, unfortunately, another equally trustworthy source revealed to me that the document, unfortunately, is only an April-Fools-Day joke I fell for. In fact, neither the SPD nor Martin Schulz want any of these things.
RMD
(Translated by EG)
Roland Dürre
Friday April 1st, 2016
In business, elephant weddings are something we have been familiar with for a long time. One brewery will take over another. Big banks will swallow each other. In trade, one chain will always be found to buy an uncomfortable competitor.
In IT, too, there is a long history of mergers. Just think of enterprises such as Compac or Digital, who were swallowed rather quickly. Or what about the merge of EMC and Dill last year? Or the proud Munich Softlab GmbH that became NTT (Nippon Telcom) via Circuit (BMW). Just like the elitist SDM today bears the name of Cap Gemini …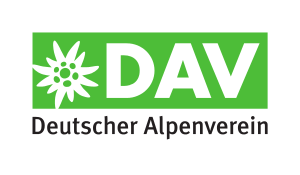 Now the fusion fever also reaches the German mega associations. Today around noon, at 1 p.m., the merge of the Allgemeinen Deutschen Automobil-Club e. V. (ADAC) and the Deutschen Alpenverein (DAV) will be officially announced during a public champagne reception at the Bayerische Staatskanzlei (!).
Since this remarkable event is something they want to share with the "people of Bavaria", all friends of cars and of the Alps are cordially invited to share a few glasses of champagne with the bridal pair. And, basically, being a "Mobility in Everyday Life Activist", I should by rights also attend. However, this is not possible, because today I am going to climb onto and hike on the "GREAT WALL".
One must under no circumstances underestimate the impact and meaning of this event. The Deutsche Alpenverein e. V. (DAV) is the world's biggest association of mountaineers and ranks on number eight of the biggest sports clubs in Germany. The Allgemeine Deutsche Automobil-Club e. V., short ADAC, is Germany's biggest automobile club and situated in the car-capital of Munich!
And who initiated such a historic event? Well, the person who brought the parties together and thus saved the two associations is – how could it have been anyone else – the Father of our Bavarian State, Horst he First of Seehofer! He was the marriage broker who brought the two sickly favourite associations of the Germans that were internally quarrelling and in a permanent state of inner crisis together. In particular, he saved them from certain downfall.
Tirelessly, he, again, used his great political acumen for Bavarian Basic Values and The German Way of Life, fighting for the true interests of the people in this country, who basically do not love their laptop and lederhosen but first and foremost their cars and the mountains, with maximum enthusiasm.
The merger is a true love marriage. After all, both associations have for a long time believed in the formula:
Mountain Sports = Motor Sports
because mountains and motors belong together!
What would a mountaineering person be without his or her Diesel, be it by Toyota or VW? After all, when travelling to the mountains, he will usually spend more time sitting in his lifelong tin box (tin companion for life) than later climbing the mountain with his human companion.
And where, other than the mountains, could a car owner drive his soot coach on a weekend? It certainly would not be worth the trouble to just drive to the bakery in the morning and fetch cigarettes in the evening, would it?
Isn't the combination between mountaineers and Diesel cars the perfect duo? Robust, reliable, persevering and frugal! And aren't they both very much at home on the race courses? And as soon as it gets hard, they both will switch to Quattro.
The publications and magazines of the two associations, too – the ADAC  Motorwelt and the Alpinwelt and Panorama of the Alpenverein – not only sound somewhat similar, they are also built up following the same patterns. Marketing is all.
The decently green edelweiß will have a positive influence on the martially heroic-yellow ADAC logo. The sooty vest worn by the motorsport hero is badly in need of the mountaineer's underwear which, although often wet with perspiration, is otherwise clean, in order to at least regain some grey tone. Consequently, this is how the ADAC will re-establish its moral integrity through the leather panty lap of the Alpine lovers. The DAV, on the other hand, can improve its rather boring image with glamour, chromium and cars. As you see, this fusion is just the perfect match from the emotional point of view: what belongs together is finally growing together.
But the liaison also follows the logic of a marriage of reason. Even now, the synergies are obvious. With the strong ADAC sales department for tourist products, the DAV found a strong market channel for its products in the mountain and mountain shelter sector. Globetrotter – sales partner of the Alpine association – can then also give shelter to the ADAC departmental offices and provide the nature lovers with some advertising for driving their beautiful SUVs by Porsche or Toyota and more through the landscape. Let me just mention the magic word: "Cross-Selling"!
And more fantasies for totally new cooperation models actually come to mind easily. How about, for instance, a shared hyper accident and breakdown cover that guarantees the quick transport of victims via helicopter both from the street and from the mountains or skiing slopes?
Basically, both associations also cover totally different worlds of criminalization – sorry, commercialization. Well, the special relations between the ADAC and the German automobile industry are well known. The Alpine association has been a sympathetic and successful sales partner of Toyota for a long time. Thus, the new fusion will also build a new bridge for international understanding between car producers in Japan and Germany! And this will doubtless help both of them when it comes to strengthening their world-market position that is now threatened by Korean and Chinese manufacturers.
But then, there are also some questions and problematic issues: 

What are the remaining sports and interest associations going to do? How, for instance, is the DSV supposed to survive against the new super association? How will the DLV react? What will happen with VCD and ADFC?
Can the imperial DFB as mafia – pardon – market leader really stand by and look upon such a power concentration with serenity, or will it eventually take over?
RMD
(Translated by EG)