Roland Dürre
Friday December 20th, 2013
Jolly Kunjappu
»Jumbo's first birthday. Celebrate your life.«
Acryl and wax crayon on canvas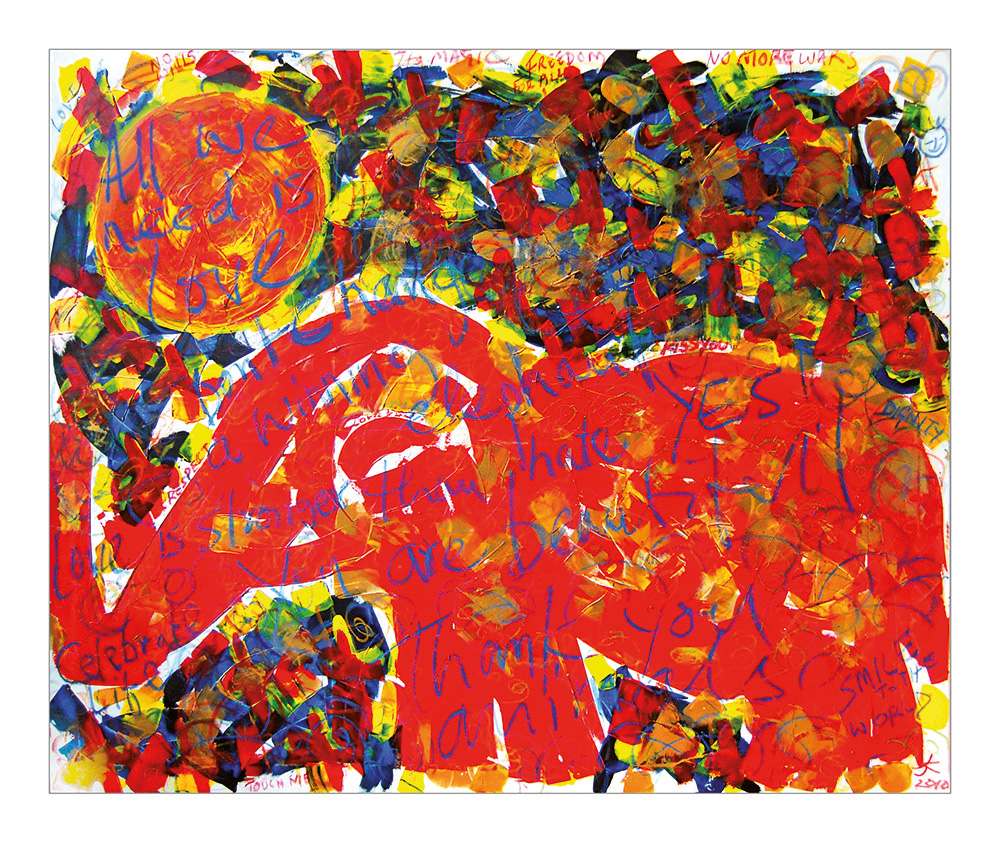 This beautiful picture drawn by my friend Jolly was what is printed on the front side of the InterFace AG 2013-Christmas Card. We selected it because it is colourful, exudes a message of courage, joy and freedom and because it is a symbol for "Merry Christmas" totally neutral in terms of religion and culture.
Jolly was born in Madras (Chennai) in Southern India in 1950. I was born in the same year in Augsburg/Bavaria. Jolly is a philosopher, composer and musician, painter, keynote speaker and performance artist. In his spare time, he also owns a very special Indian restaurant in the Zweibrückenstr. (Indian Mango – quite close to the Deutsches Museeum). He has been living in Munich since 1970 and he works all around the world.
I am a day labourer, free spirit, entrepreneur, father of a family and much more. I particularly like eating out at the Indian Mango. For instance today.
Jolly and I are brothers in spirit. With his picture, we wish you and all those you love, as well as the entire world, a very peaceful, happy Christmas in harmony. And may philanthropy dominate in your lives in 2014 and may your world be free of enmity.
RMD
(Translated by EG)
Roland Dürre
Monday October 14th, 2013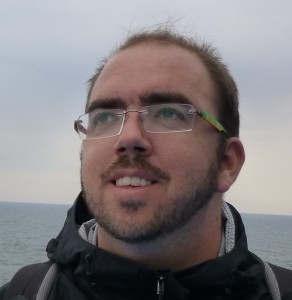 Just a short time ago, I heard another presentation by Dr. Cordian Riener that made me very thoughtful.
Cordian is first and foremost a human being and then a friend of simple and clear statements.
He manages to need few words in order to get to the point.
Which is exactly how Cordian describes himself:
Born in Swabia.
Studied mathematics and philosophy in Ulm and Bordeaux, subsequently earned his mathematics Ph.D. in Frankfurt.
Now living up north in Helsinki for some time to come.
I like spending time riding my bike, hiking, reading about world history and good discussions – preferably accompanied by a nice cup of coffee.
During my stay in Finland, I try to find out what the Fins are better with than we, what we could learn from then and why, even here, not everything is always perfect.
🙂 I also know about Cordian that he likes apple cake – not to mention strawberry tart, which he likes even better.
I already look forward to reading Cordian's articles! Perhaps there will be regular news from Finland for us?
RMD
(Translated by EG)