Roland Dürre
Saturday May 26th, 2018

Since the #DSGVO is now active, I extended the IF Blog Data Security Declaration (Datenschutzerklärung) as follows:
---
Extended Data Security Declaration of May, 26th, 2018:
The aforementioned data security declaration is about as old as the If blog itself. As a matter of principle, I am not in favour of collecting anything, let alone collecting data. Consequently, I never collected data or tried to use them for any purpose in IF Blog.
I use the tool "webmaster" exclusively in order to know in what parts of the world my readers live.
Formerly, I sometimes sent emails with information on IF Blog (articles and authors) to known subscribers. I terminated this service a long time ago, because, to me, sending emails no longer seems up-to-date and besides I find them a nuisance. Now I deleted all the e-mail data.
---
This means:
You will never again receive IF Blog news. I think nobody will mind. For me personally, the news mania is nonsense, anyway. Nobody really benefits
On top of this, just as before, you can rest assured that no "private data" are collected or used for any purpose at IF Blog.
Incidentally, I believe that the #DSGVO will have absolutely no positive effect and just bring us even more over-regulation. Thus, it will increase the frustration with the state and push even more voters towards the "populist" parties. It might also promote the tendency towards righteousness – which, in our culture, already gets on my nerves.
Besides, it will probably make even more people ready to "ignore the law" – which too many are already willing to do as it is – and erode the trust in the state as a wise, competent and responsible legislator. I think that is a pity, but then it seems that this is what the gentlemen in Brussels and Berlin want.
However, even I will not get any wiser by lamenting. As far as possible, I try to adhere to the law both as a human being and as an entrepreneur. Even as a biker and car driver. And that has always been true for the IF Blog and this is how I want it to continue. So I will abide by the rules.
I will probably write a few more articles about the #DSVGO. In one of my next articles, I will write about the stupid rule that children need to be sixteen years old before they can decide how they want to use the internet. But they can change their religion a lot earlier than that.
Allegedly, children are too stupid for the internet and need legal protection. Well, that is not how I feel about it. I think that the grown-ups who wrote and designed the #DSGVO really do not have the slightest idea about the internet.
But I will write more about this in the future on this blog.
RMD
(Translated by EG)
P.S.
I recommend the following link: Link zur #DSGVO. Under #RAStadler, Thomas Stadler has been twittering for a long time and I have been following him for many years. I learned many important things in his blog. Many thanks!
THOMAS STADLER
STANDORT: FREISING, BAYERN, GERMANY
Fachanwalt für IT- Recht und Fachanwalt für Gewerblichen Rechtsschutz in der Kanzlei AFS
Roland Dürre
Friday December 20th, 2013
Jolly Kunjappu
»Jumbo's first birthday. Celebrate your life.«
Acryl and wax crayon on canvas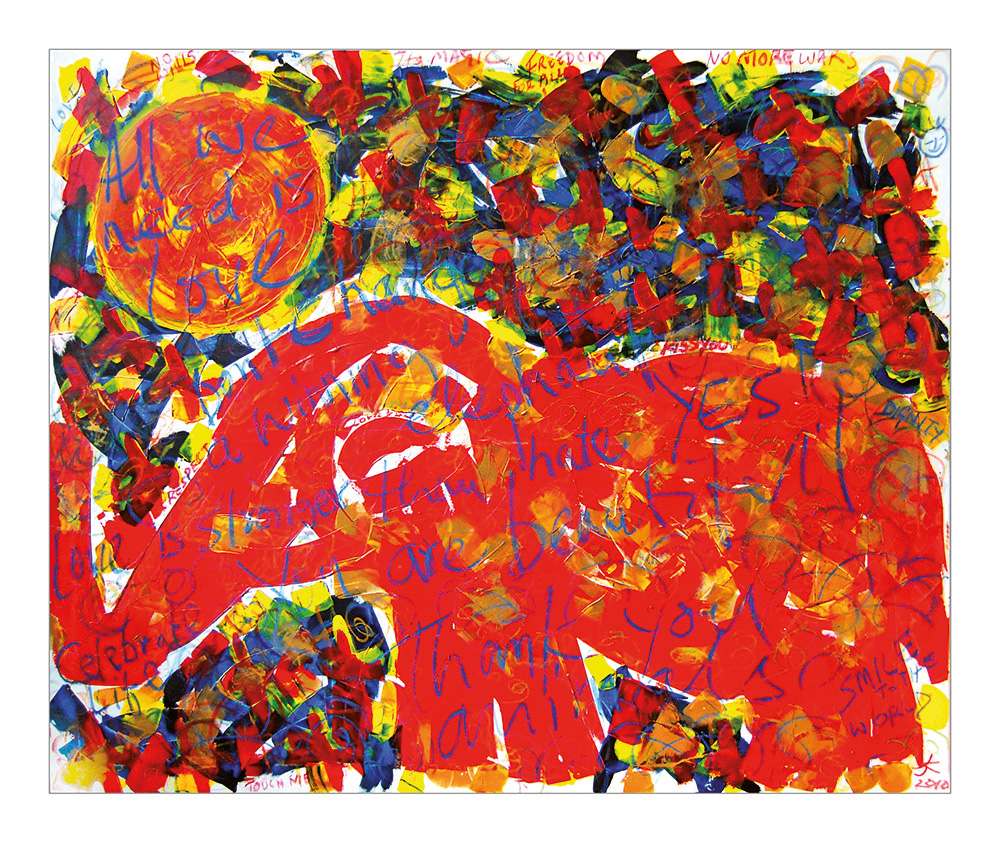 This beautiful picture drawn by my friend Jolly was what is printed on the front side of the InterFace AG 2013-Christmas Card. We selected it because it is colourful, exudes a message of courage, joy and freedom and because it is a symbol for "Merry Christmas" totally neutral in terms of religion and culture.
Jolly was born in Madras (Chennai) in Southern India in 1950. I was born in the same year in Augsburg/Bavaria. Jolly is a philosopher, composer and musician, painter, keynote speaker and performance artist. In his spare time, he also owns a very special Indian restaurant in the Zweibrückenstr. (Indian Mango – quite close to the Deutsches Museeum). He has been living in Munich since 1970 and he works all around the world.
I am a day labourer, free spirit, entrepreneur, father of a family and much more. I particularly like eating out at the Indian Mango. For instance today.
Jolly and I are brothers in spirit. With his picture, we wish you and all those you love, as well as the entire world, a very peaceful, happy Christmas in harmony. And may philanthropy dominate in your lives in 2014 and may your world be free of enmity.
RMD
(Translated by EG)
Roland Dürre
Monday October 14th, 2013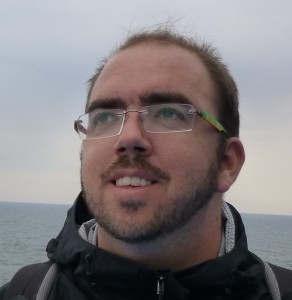 Just a short time ago, I heard another presentation by Dr. Cordian Riener that made me very thoughtful.
Cordian is first and foremost a human being and then a friend of simple and clear statements.
He manages to need few words in order to get to the point.
Which is exactly how Cordian describes himself:
Born in Swabia.
Studied mathematics and philosophy in Ulm and Bordeaux, subsequently earned his mathematics Ph.D. in Frankfurt.
Now living up north in Helsinki for some time to come.
I like spending time riding my bike, hiking, reading about world history and good discussions – preferably accompanied by a nice cup of coffee.
During my stay in Finland, I try to find out what the Fins are better with than we, what we could learn from then and why, even here, not everything is always perfect.
🙂 I also know about Cordian that he likes apple cake – not to mention strawberry tart, which he likes even better.
I already look forward to reading Cordian's articles! Perhaps there will be regular news from Finland for us?
RMD
(Translated by EG)