Roland Dürre
Thursday November 1st, 2018
I like to see myself as a source of inspiration for other people and as someone who creates impulses. However, I do not like to give advice – especially not if nobody asked for advice. Because ad-vices are also vices. Especially if nobody asked for them. That is at least how I feel about it. Just as I also believe that it is a good thing for everybody if he or she can follow his or her own way in life, instead of having to follow what others defined as the way.
But I also assume that, when looking for solutions, we first have to ask the right questions – before then answering them. More often than not, there is no limit to how stupid a question can be. I like asking stupid questions. Just like I also like to inspire people.
But then, there are more people who inspire me and give me impulses. It happens if you meet people. If a place is very beautiful, I can even be my own
Currently, I am quite busy studying social systems such as enterprises, which means I am studying Niels Pflaeging. You can also find him on Twitter and FB. I have met him in person and to me he looks like someone who, occasionally, will formulate things directly and who also likes arguments, along with ending up as the winner of an argument.
However, I feel very close to him and consequently I will now write down a few of his recent theories. I found them more or less at random in twitter and facebook.
So here is the stage for Niels:
---
Let me repeat it, because this is really important: 
The so-called #MaturityDegreeModels  are abominable, misanthropic dirt that hinders the development.
They stand in contrast to all upright learning and development theories. 
They have inherent assignments of guilt. 
They are truly criminal.
Introducing one´s own opinion with expressions such as "Science tells us that…" does not make one look smart. People see through you.
---
Lean should never be imposed. #Agile should never be imposed. #Beta should never be imposed. #SelfOrganization should never be imposed. #OrgDevelopment should never be imposed. @OpenSpaceBeta takes an clear stance in favor of #invitation. http://www.OpenSpaceBeta.com  #InviteOrImpose
---
These days, many firms stage a #NewWork and #Transformation theater.
This will not cause more #achievement and a more humane organisation. On the contrary: it will erode integrity and trust.
How about transformation without (!) making a lot of fuss instead?
---
Remember:
Holacracy and self-organization 
are as related as a shoe and a banana.
---
How about we stop wanting to "lead employees" and instead start "letting teams lead the enterprise"?
---
You can distance yourself from the #AgileIndustrialComplex. Do not mention the intent, the method, the patterns. Anyone can. And should.
---
"A good #leader…" – that does not exist! #Leaders do not exist. Only #leadership exists: It is a social phenomenon that happens in the space between people! Let´s stop the quackery.
---
It is all about #irritating people – not about #convincing people!
---
You don't need to #develop your #people. They can do that on their own. In fact, they #must do it on their own.
---
Management level. What a dirty piece of vocabulary.
---
True leadership means working on the system.
---
Command-and-control organization does not produce any winners. It only produces losers. Even at the top.
---
So far Niels Pflaeging.
Much of what he says is how I feel about life in my family, in my enterprise and in all other social systems.
There should be a prohibition on all wheel models, competence matrices/models, development processes, teaching programmes, development centres and leadership programs. In all of these models, one individual person puts himself above others. Or, and that is just as bad (or even worse), a system is put above individual persons.
Well, if you have rules, that means someone has written some orders. Processes are processes. First, you have the "I-know-better", then comes the morals and then the assignment of guilt. We really should stop doing things that make us and others look smaller and that hinder our development.
However, Jens is far from the only source of inspiration for me. There are many others. It starts with my family and continues far out, including you all. Currently, due to the Bavarian elections and the political discussion, Ardalan Ibrahimin often comes to mind. I might even write an article about him similar to this one. Again, speaking for all of you. Until such a time, however, you may wish to follow him on twitter (Ardalan Ibrahimin).
But I have so many more sources of inspiration – and I would like to write about all of them. Well, all I can say is I wish you all love and all that is well and good. And I thank you all very much, indeed.
RMD
(Translated by EG)
Roland Dürre
Wednesday August 17th, 2016
Currently, you do not get to read much in the IF Blog. That is because I am taking a time out at the world's best location. Along with Barbara and accompanied by Anna (daughter #2), Sophie (daughter #3), Caroline (granddaughter #1) Nicolas (grandson #2) and Patrick (son-in-law #1).
🙂 What is written in brackets tells you the sequence in which they all arrived in my life.
Four nights and days ago, we arrived at Porto Ageranos on the Peloponnese, around ten kilometres south of the old harbour of Sparta at Gythio. We sleep in our tent, directly on the beach of the Aegean ocean, less than 25 metres away from the water. We live in the wilderness. The ocean whooshes, singing us its song. At night, the full moon allows the stars to celebrate her. The campsite is not very crowded, and getting less so each day.
I have now found my personal rhythm. In the morning, I first and foremost swim to the other end of the bay, sometimes half an hour, sometimes an hour, just as I desire. I hike the way back along the beach. Then I get a wonderful breakfast: fresh white bread with homemade marmalade, Greek cheese and eggs prepared in various ways. I particularly like scrambled eggs with fresh tomatoes and paprika.
The morning is soon over as we are just enjoying our leisure time. Our two small ones keep us busy.- We are going on some short trips along the beach with our kayak and on some bike tours through the mountains of Mani that are sometimes a little longer and sometimes very long. Once in a while, we go to Gythio, where the local life takes possession of us. There is hardly a trip to Ghythio during which we do not take a break in the Touristik – the biggest coffee shop with a view of the harbour.
For lunch, we have tomato salad and fruit. Once in a while, this gets supplemented by fresh egg fruits, fried with plenty of garlic and olive oil, or else with roasted garlic bread. And in the evening, there are so many taverns to choose from that it is really hard to decide where to have dinner.
The world is far removed from me. To be sure, I regularly load the Süddeutsche onto my cell-phone and follow the Haching live ticker. I also connect with all my chats. But that is about it. In other words: I am currently a little out of touch and focused on myself.
On the way from Ancona to Patria, I read the small book "Gratitude" by Oliver Sacks. It was handed over to me by Rolf after I had given the presentation at the "Lion's Club Opera" in Munich. Rolf Hüttmann does many great things and, among other things, he holds the presidency of the club. He gave the year of his presidency the motto "consideration" and invited me to give a presentation on digital transformation.
I have only known Rolf for a few weeks. He is a very prudent and wise person, which means that, even given the few meetings we had so far, I could learn an awful lot from him. First he introduced the work of Oliver Sacks to me and then he wrote a wonderful dedication, telling me how much lies behind us to be grateful for and how much lies before us to potentially make that feeling even more profound.
It is only due to Rolf that I understand what a high degree of gratitude I feel and how happy this makes me.
RMD
(Translated by EG)
Roland Dürre
Friday April 29th, 2016
It seems that yesterday's kick-off for the project peace was a success. I think we, and in particular Jolly, reached the people. We also produced nice video material and will soon discuss what and how to best process all this material.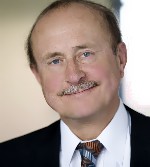 Newly invigorated, we will now continue on our way. We are looking for allies and collecting crazy ideas. And we will all think about it all and then start new activities.
I would like to thank all those who came for being there and supporting us.
In my presentation of a little more than 30 minutes, I introduced Jolly, related why I, from now on, will focus more and more on the project PEACE, told you why I am optimistic and tried to make you understand that it is time to act.
We will make Jolly's and my presentations available online. Here is mine in a nutshell, along with a few links for video recordings:
Introduction: Jolly (we are project partners)
First met at the Munich Chess Academy;
Immediately understood that we are "brothers in spirit";
He is an artist and philosopher and a
Modern Robin Hood;
Through his life philosophy he convinces the rich to share their wealth with the poor.
He lives what he talks about and engages himself for more togetherness and peace.
Why do I do this (motivation)?
Grateful for so many good things life gave me, wanting to give something in return;

Private reasons (marriage, family, children);
Always having enough to eat and never going cold;
Wonderful teachers, circles and communities;
Learned endlessly;
Successful in business and social life;

Adventures

War and early home – 1950ies;
(inner peace)
Tschernobyl – 1980ies;
We have to join;
Cuba crisis – 1960ies;
(a still traumatized society is afraid of the great war)
Vietnam
(My experiences with young GI-s in the 1960ies);
And many more wars!
(peace among humans, nations and all sorts of societies)
Annoyed about not having done things better, regardless of having known better.
Continue with the task that generations before me started (forefathers – models).
(Carl Amery, John Lennon, Konstantin Wecker, Willy Michl, Ghandi or Martin Luther King)
The engineering knowledge that we need a great transformation, and that we need it rather quickly and perhaps on a radical scale – otherwise we will be finished in a few generations.
Soon 66 years old – and I feel more and more that Peace is the only thing that really counts in my life
Why I am hopeful (optimism)?
War gets more and more absurd!
13,500 cyber soldiers (13500 Cyber-Soldaten)
(harmless model – the concept of a permanent cyber war give me pause)
Body leasing of soldiers as a new quality of mercenaries
(they used to sell individual persons as mercenaries, today this habit becomes the normal entrepreneurial profit concept of capital companies).
Examples: Academi (between 1997 and 2007 Blackwater USA, until 2009 Blackwater Worldwide, until 2011 Xe Services LLC, since 2014 part of Constellis Holdings) is the biggest US security and military enterprise.
War robots
Atlas  is a Boston Dynamics project for the US Defence Advanced Research Projects Agency and as far as I know, Boston Dynamics used to be Alphabet (Google), now sold, because it is military-oriented and On new ways of warfare, an overview (Übersicht).
New knowledge from neurology and philosophy

We totally misunderstood issues such as personal criminal responsibility and free will;
Ratio is only a very small part of the human being;
We are not those free thinkers and controllers. Instead, we are all trapped in our socialization that is formative for our subconscious. This might be another reason why, when all is said and done, we are all very much social creatures. After all, our subconscious has been generated by socialization, i.e. by other people.

The internet changes the world.
The digital and social networks of "friendly persons" with their readiness to act together increases.
Success stories:
(NextHamburg, Urbanauten, PMCamp.org self-made, Open Source Communities, NGOs but also enterprises)
Installing these "free communities" by yourself will become the main means by which to solve actual problems in the future (infra-structure topics and smart cities). Among other things, this is because it would be asking too much of the fatherland to do it.
So how to go about it? (strategies)
Instead of talking, we have to act! Get up! Do something!
We have to begin with ourselves;
No indoctrination, only impulses and inspiration;
Peace and liberty;
Living in love;
 Connecting with art and artists?
Snow-ball principle?
Plenty of ideas.
 …
And then came: Jolly …
RMD
Finished late in the evening in the train from Stuttgart to Munich, going to a good weekend and already a little on the way to Rome on Saturday.
(Translated by EG)
P.S.
JOERG ROTHERMEL wrote a beautiful facebook comment:
"Instead of talking, we should act! Get up"! Do something!"
well, here is an feminist article:
https://franziskaschutzbach.wordpress.com/…/ich-denke…/
I find it especially nice to read the question if "Macker" is derived from "Macher"!
Well, this really hits home. Because my formulations were very masculine. Except: I think this is how men and women are. This is totally free of judgement. And since I am a man, I consider women beautiful goddesses. Incidentally, the post behind the link is worth reading.
Yet, I do not see it as a contradiction. It looks more like a huge supplement to me.
Because in my concept, you will find:
"Instead of talking, we have to act! Get up" Do something!"
NOT to mean: COCK-FIGHTS, WARS, DEMONSTRATIONS, PROPAGANDA and MISSIONARIES: It almost annoys me that I called our enterprise "PEACE" project PEACE. After all, in my personal radical concept, the common understanding of project is already typically chauvinistic behaviour. And I consider it important that teams of men and women basically NEED NO project managers.
For me, it is the METAPHER for:
FOR: "Not letting us be suppressed by YOU CANNOT DO THAT, not letting us be manipulated by MARKETING, or influenced by INDOCTRINATION.
"
FOR: "Listening to the MESSAGES FROM THE FUTURE, living AUTONOMOUSLY AND IN FREEDOM and not swallowing ANY KIND OF RUBBISH.
"
FOR: "Stopping to swallow all the RUBBISH POLITICIANS try to tell us and instead COURAGEOUSLY reacting with CIVIL COURAGE.
"
FOR: "APPRECIATING ourselves and ALL HUMAN AROUND US, winning back the CREATION and our ENVIRONMENT, and living with mutual respect and LOVE as a formative maxim and ELEMENT of OUR EVERYDAY LIVES.
"
FOR: "Quickly forming alliances with FRIENDLY PERSONS (rather than angry citizens) and actually changing the world for the better through COURAGE and happiness"
FOR: "first and foremost: changing your own habits and finding JOY and LOVE inside!"
AND MUCH MORE OF THE SAME!
Why should not the sexes meet on that basis!?