Roland Dürre
Friday May 27th, 2016
Or: Entrepreneur's Diary #118 – Be Happy!
It is now almost 18 months since I am no longer working as managing director at InterFace AG. Just like, about 18 years ago, I decided to no longer work as a programmer.
I have now been a free agent for 1.5 years.
And I managed – which is quite sensational if you know me – to look forward to every morning and every evening since then. In the morning, I get up and delight in the fact that my body and even my brains still function properly. I look at my hands and feet. They are still there, just like my eyes, ears, nose and much more.
As I perceive it, the organs function and my heart is still beating. Isn't that just great? And as an additional bonus, I am financially independent and can more than afford to live well. As most of us who are so privileged in this world.
In this article, I will tell you how I managed to become a happier person. I will write about the secrets I discovered and the rules I found. And about the projects that bring me joy.
My Secrets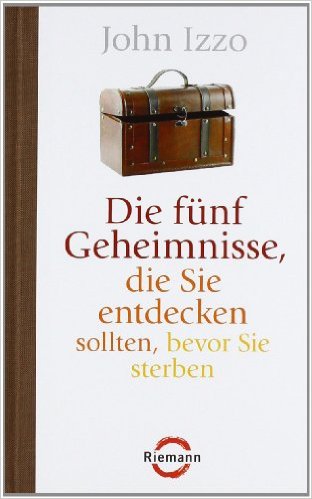 .Five of them can be found in the book by John Izzo:
"The five secrets you should discover before you die"
These five are an important part of all my secrets. I recommend that everybody read the book even if it is a little "American". If you want a short version, maybe you want to read my IF Blog article (IF-Blog-Artikel) on the book. It says all you need to know, just in a more concise way.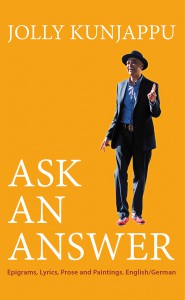 Another secret lies in finding the right friends, partners and mentors. This is how, for example, Jolly Kunjappu, became part of my life a few years ago.
Today, he accompanies me as a friend and teacher (which, incidentally, he does not want to be). He is my partner in the project PEACE. The heading of this article is by him. He is only one among many who give me a lot. I am happy that many young persons are among them.
This is where I wish to thank you all!
My Rules.
Plan something nice every month.
Currently, I plan to do something especially nice on 10 special days of the month. For instance, in May, we rode our bikes through Italy and combined this tour with an exciting congress. In June, there will be ten days of island hopping, taking only our backpacks, on the Cyclades (Kykladen). It continues in this vein and I will always have something beautiful to look forward to.
Only meet persons you actually like!
How many miserable hours have I had to spend in the company of persons I never understood? And neither did they understand me. Both sides hoped it might work. But it did not. And what remained was frustration.
About Meetings:
How often have I sat in useless meetings? That is why, for me, the following rules are particularly important:

Peer-to-Peer is more important than big meetings.
I once read that "truth always begins with two". That is a nice metaphor and it clearly indicates how difficult it is to have a meeting with more than two persons. Peer-to-peer communication is the golden way. If there is a meeting with more than two persons, I either do not participate or only as the "host" or moderator.
No meeting must be longer than 90 minutes!
Basically, you never need more than 60 minutes or even less. If meetings take longer than that, there is the chance that you will verbally destroy what you have achieved. Besides, you will often turn in circles and the result (the agreement) is determined by where you are at the end. What horror!
If a meeting, especially one with more than two persons, has to take place, I feel quite justified if I remain standing during said meeting.

On Appointments:
Do not make appointments in the far-away future, except if it cannot be avoided!  
(for example for a supervisory board meeting) 
Because: appointments will rob you of your freedom. They will become your corset, paralyse you and make it hard for you to act. 
Example: Why should I decide upon a date three months from today at the end of a discussion with my mentee? Would it not be a better way to meet again when my mentee needs me? And then it would be nice if I could see him on short notice. As a free agent, I can always make time for him. If we are locally distributed, it can happen through an "image telephone".
Act Homeopathic!
What I mean with this is: "never force yourself on somebody!". "Never try to control things" or "Never think in advance for others and control or manipulate them". Let things happen, then the right things will happen. 
Example: For me, it is an absolute taboo to actively manipulate others. Anybody can and is welcome to turn up whenever it makes sense to them. And if they do not come, then this only means that they do not need me. And this is also a good thing. All I want is help him or her towards becoming a little happier and more successful.
Nurture your Network!
You are a social being. You need the exchange with other persons. That is the most important of all things because progress will never happen in an isolated surrounding.
It is Fun to Learn!
Currently, I learn extremely much in practice. This year, the number of business plans I either was made aware of by way of mouth or in the written form and then evaluated is perhaps in the high two-digit range. It happens because I am part of the jury in a business plan contest. I have now done this for a few years. Ir is also something I enjoy and it makes me happy.
My Projects.
Your goals should be ambitious and you should be prepared to really work hard towards achieving them. However, you should also tolerate your own mistakes if things do not work well. My two major projects, besides my own life and my family are currently "AktMobCmp" and PEACE. The former is about "active motility in everyday life" as part of mobility in the future. And then there is the project PEACE that will become more and more the focus of my attention. And I also try to keep good ideas, such as PM-Camp, from going astray.
My Assumption:
I am sure that, even when I was still the managing director, I could have lived as I now do live. And I might have been more successful and happier. But I lacked the courage. Now I know that it can be done. You just have to try!
RMD
(Translated by EG)
P.S.
Or, in Jolly's words:
» Be different be yourself (unique)«
and
» Do not be a slave of the system, be a master of your own life «
Jolly Kunjappu
(aus ASK AN ANSWER 2016)
Roland Dürre
Sunday May 15th, 2016
#AktMobCmp
In the last few weeks, the topic "active mobility" suffered from too little attention by me. Instead, I was busy doing something about #FRIEDEN and DIGITALE TRANSFORMATION, seeing my grandchildren and my mentees, giving a little support to start-ups and attending to private interests such as riding my bike through Italy. And much more.
I am truly sorry about this, because I keep receiving news and new information that show how badly we need to do something:
The fine dust pollution in all the cities of the world is extremely high and still rising.
Due to the ever smaller size of pollutants through modern technology (we are talking nano dimensions), they are more unhealthy than ever.
The climate catastrophe gets more real, closer and ever more threatening.
Our autonomy in life is restricted, our way of life is more and more determined from the outside.
This is how, controlled from the outside, we sacrifice what is important to us, giving it to foreign institutions that manipulate us and put their own interests above ours.
The metrics of money and profit are onmi-present and rules the entire world and all areas of life.
The way how huge concerns manipulate us and rule over us gets more and more outrageous.
Fear becomes the determining drive of a strongly increasing irrationality in society and politics.
My conclusion:
As far as I am concerned, I am fed up with the new dishonesty and evil double morals. We need a huge transformation that begins with our cognitive perception. Mobility is an ample metaphor for the current development and the fact that transformation is absolutely necessary. It shows all the things that go wrong and how we badly need to change our opinions and habits for our own good.
The next chance to do something is in exactly one week! On May, 21st, 2016, the next Camp für active Mobility #AktMobCmp will be held in Augsburg. Since it is during the Bavarian Pentecost Holidays, the organizers cut the camp down to one day. They are happy to welcome all visitors  …
On this day, the interests and needs of all participants will be very intensely discussed in the format of a barcamp. The "part-givers" will share their knowledge and leave after a day of shared realizations, ideas and plans, not to mention all the new friends they will have found.
So here is my personal plea to all the "friendly persons" who want to take responsibility for the future: try the Augsburg.#AktMobCmp. If it is only your inertia that keeps you from attending, please overcome your "inner weak self" and come! Register here.
Early last year, we started with a very nice camp in Unterhaching.
We will continue in 2017 – probably on January, 5th and 6th, again in the Kubiz Unterhaching.
Starting in September, our preparations will gain new momentum. We will do some massive advertising and invite many people and institutions we know well by now. And I guarantee that this barcamp will, again, bring many persons together, be extremely enjoyable and bring fundamental additional knowledge.
RMD
(Translated by EG)
Roland Dürre
Tuesday May 10th, 2016
One week ago on Saturday evening, we started on our way to Italy, leaving the train on the next morning in Orvieto. It took us three days to get to the congress venue at Castel Gandolfo by bike. Riding our bikes to the Albanian Ocean in the south-west of Rome was a great preparation for the international
"10th NETWORK MEETING OF THE PETER PRIBILLA FOUNDATION (MAY, 4th – MAY, 6th 2016, ROME)" I was lucky enough to be part of.
The workshop was intense and challenging. Consequently, we spent the day afterwards being truly at leisure and indulging in luxury in Labico. Subsequently, we rode our bikes through Italy for three days. The first leg was from Labico to Terracina (around 80 km). Then we continued to Nettuno (about 75 km). From there, only about 50 kilometres were left to ride to Ostia, which meant that we arrived there early in the afternoon and had plenty of time to see the ancient Ostia by bike and generally enjoy Ostia.
During the three days riding through the provinces of Roma and Latina during the wonderful Italian early summer, I had a lot of time for contemplation. It was a truly special meeting.
Tomorrow, our voyage will be at its end. We are going to Rome. There, the night train that is supposed to take us back to Munich by Thursday morning is already waiting for us. Let me write down a few memories of today's meeting.
The meeting was sponsored by the "Pribilla-Foundation" and about "Digital Transformation": After all, this is a transformation that concerns all of us ever more, making us aware of change that is happening and growing at rapid speed.
The workshop was opened with an impulse presentation by Manfred Broy, who is the director of the Bavarian Digital Centre (Digitales Zentrum.Bayern). He gave a precise "sweeping swipe" on "digitalization". Based on exciting facts, he pointed out to us what is currently happening. I was allowed to give one of the three (3-minute) short responses to the presentation. Here is a short version of what I said (with a few additions, because three minutes is actually quite a short time):
"The digital transformation will probably have a massive influence on the evolution and our future. It might even help on the way towards finding the necessary great transformation humanity needs badly."
I came up with a theory on all the terms marked in this sentence – that is: I formulated my "basic beliefs". Here they are:
Future
As I see it, the future cannot be predicted!
That is also the first theory formulated by the great and unfortunately already dead management scientist Hans Ulrich from St. Gallen who revolutionized the theory of management in the 1980ies with his essay "Eight Theories on Change in Management"..
It may well be possible to predict the future correctly once in a wile if you use the tools of science and your common sense. That is: you might receive a "message from the future". Yet you will never manage to correctly interpret said message.
To me, the future of humanity can be described using the metaphor of a boat on a river. The river is in the "white area". The boat moves down the river.
You can measure the speed at which the river flows and also, for instance, the stream gradient and other data. But still, all those data will only give you limited information on what is going to happen. Using a spy glass to look into the distance will also only be of little help. It is not predictable how the river will continue on its way (will it become broader or will it find its way through a narrow gorge and become a torrential river, will there be a bend or a waterfall or will it suddenly disappear totally underground?).
And in this metaphor, we do not even know if humanity is the boat or the river (or maybe just a swarm of fish?).
Evolution
Evolution is useless. Perhaps it tries to make sure there will always be life, but we do not know why and for what purpose.
As I see it, evolution cannot be controlled – just like the future is not predictable. Basically, we cannot install a "steering committee" and tell them "Please control evolution!". It simply will not work (just like, incidentally, it does not work with huge enterprises and social systems).
Transformation
I think in a next step, evolution will have to and will undergo another huge transformation. This is necessary if humanity wants to survive. It will come, disregarding the question of whether humanity will continue to live or not. We know nothing about this transformation, except that it will bring basic change and come as a huge surprise. The time for this transformation is ever nearer. It will probably happen within the next few generations.
Digital Transformation
It would be nice if digital transformation could become a positive driver for this great transformation. I see quite a good chance. Even now, the world changes through digitalization – and in my opinion said change is for the better.
The friendly persons build networks, the combination of digital + social makes it possible to cooperate constructively in a way that was hardly possible in former times. Thanks to the "digital" world, something like "enlightenment 2.0" develops. To me, this looks to be more important than the "buzzword" of "industry 4.0" which, after all, is only "normal" technological progress.
What remains is the question: how can we contribute towards digitalization changing the world in a positive way?
Of course, I do not know the answer. It is my belief that we should not talk too much but instead act. Every one of us should act in his own specific way, following his personal inclination. And we all should do it together and connect with all the "friendly persons" in our society – for instance those persons I actually met in huge numbers at the nice meeting in wonderful surroundings!
RMD
(Translated by EG)
P.S.
During the meeting, I mentioned a book that might actually help you a little to understand how totally different even our "small" children think – and how helpless the ancient concepts of thinking and teaching and education have become.
(Re-Invent Yourself! A Declaration of Love for the Network Generation by Michel Serres).