Gastautor(en)
Friday December 25th, 2009
The following story from the internet was brought to If-blog's attention by Herrn Nikolaus Bösl: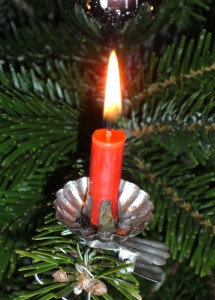 An elderly man from Hamburg calls his grown-up son in Zürich: "I hate to spoil your day, but I have to tell you that your mother and I are currently making arrangements for our divorce. Forty-five years of misery are simply the limit of what anybody should be made to suffer!"
"Father, what are you talking about?" is the horror-stricken reply of the son. "We can no longer stand to see each other's faces", says the old man. "We are fed up with each other and it makes me sick to even talk about it. So, would you please call your sister in Vienna and tell her!". With this, he hangs up.
Full of consternation, he calls his sister, who explodes on hearing the news: "What do they think they are doing? They want to divorce? Wait until I call you back, I will clear up this mess!"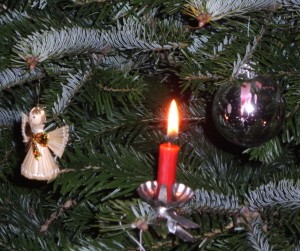 Instantly, she calls Hamburg and yells at her father: "You are NOT going to divorce mother, do you hear? You will not do anything before I arrive. I will call my brother momentarily and we will both be with you by tomorrow. Until then, you are doing nothing. Do you understand?"
While the man hangs up his receiver, he turns to his wife with the words: "They are both coming for Christmas, darling. And they are paying for the flight themselves, too."
Many thanks to Herrn Nikolaus Bösl for this story. Nikolaus Bösl is a friend from ancient Siemens days – we worked at Siemens Hofmannstrasse alongside each other as early as the 1970ies, seeing to it that quality standards were maintained at Transdata and other systems.
RMD
(Translated by EG)