Klaus Hnilica
Thursday September 8th, 2011
Recently, Frau Minister of Justice Leutheusser-Schnarrenberger has adopted the new tactics of relying more on therapy programs when it comes to the treatment of  delinquents in the penal system. But this is not without potential problems – as the much-read delectable magazine "biting and slurping" shows in a newly-published  interview, …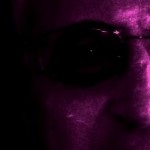 She: Dear Mister Hubert Bitingson – or may I call you Hubert?
He:   Yes…
She: Last year, your fiancé Hermione certainly caused quite a scandal with her unbelievable "biting number" during the "Sunday News" interview, didn't she?
He: Unfortunately, I have to admit it! It was not the sort of behaviour she should have shown. A truly unpleasant affair, Ms…?
She: Pumpchinn, with double-n; Rose Pumpchinn
He: How exciting …
She: That might be true in your circles, where people tend to be "chewed" – but for me, my name is no end of a problem! But let us return to your fiancé Hermione: if  am correctly informed, she actually attacked my colleague, biting him fully into the throat in best vampire fashion towards the end of the interview?
He: Correct. That was absolutely over the top on the part of Hermione. There is no way you can find excuses for this behaviour, not to mention in her profession, with the corresponding ethics! With this kind of behaviour, she not only discredits the vampires, but also the journalists. After all, the two groups have quite a few characteristics in common!
She: How was it possible that such a bloody escalation could happen?
He:  Mrs. Pump-sin, I just do not know…
She: My name is Pumpchinn, with double –n; but why don't you just say Rose
He: With pleasure, Mrs. Rose
She: Just Rose will do…
He: Well then, "Just Rose', fact is that, – literally – in b(i)tween times of total control, Hermione just sometimes cannot hold onto her temper! Mind you, both me and her superiors really told her often enough that she must not bite anybody's neck during her assignments. It just does not make a nice impression…
She: Well, I would say it is more like a bloody impression…
He: 'Just Rose', I would thank you not to joke about it. The matter is really too serious for jokes.…
She: It is Rose, Hubert! Not  'Just Rose'
He: How confusing! Well then, for b(i)tter for worse, Rose! Anyway, as far as Hermione is concerned, let me tell you in no uncertain terms that she had to pay quite dearly for this bloody night-cap of hers – which, incidentally, tasted just abominable: nothing but old-gentleman without any fresh blood! Mind you, she was punished regardless of the fact that, as far as I know, we vampires have a federally guaranteed right to our cultural specialties. …
She: But Hermione had to go to jail, which was entirely just, wasn't it? Or is that not how you feel, Hubert?
He: There are times when I disagree more than a little bit(e). After all, her time in jail was really terrible for her!  Not only did she have to suffer solitary confinement, she also had to undergo several weeks of blood-free therapy during the entire time! Are you even aware of what that means to a vampire who bites? She really reached the limits of her biting endurance! In the end, she hardly managed to bite into her daily steak…
She: And you, Hubert, you also did the same therapy, didn't you?
He: That is correct, Rose Pump-chinn! I successfully suffered through the entire therapy and am now – as you can say after all those bit(e)s – clean!
She: What a terrific achievement, Hubert! Does that mean you actually managed to feed yourself totally blood-free?
He: Yes, that is what I am, for be(/i)tter for worse – like this was not bad enough…