Markus Seidt
Wednesday December 21st, 2011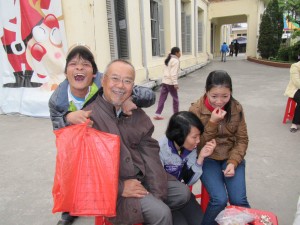 Dear Friends,
To be sure, my yearly report is a little late, but there was much work for me. It was a truly difficult year.
1/ Due to floods and several small typhoon, the construction work on the Don Bosco Shelter took four months more than we had planned. At long last, the school is finished, the children have arrived. There is room for 50 children, but I am afraid bishop Peter will give entrance permission to up to 100 children. There are many friends – and many who envy us: the school is so beautiful, almost like a hotel. As time goes by, the school also becomes a meeting pint for other young people.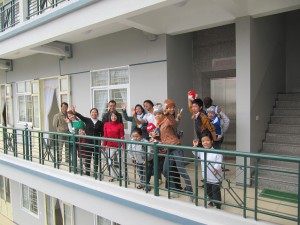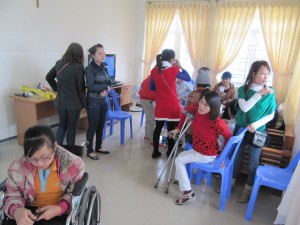 2/ Currently, I am living at the school alongside the children, because there is so much to organize. We have many helpers from Southern Vietnam. They work with us doing voluntary work in various directions and areas.
3/ Now, I and bishop Peter must see to it that the school gets under way. There are running costs to pay… Early in February 2012, the courses will start. We will have to pay materials, machines, teachers,…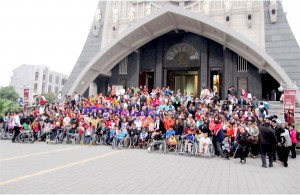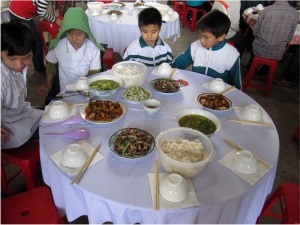 4/ On December, 17th and 18th, 2011, we organized a Christmas party for the children. This year, there were also many children from the federal institutions who came and celebrated with us. On the whole, there were 1,200 children and 500 helpers. Local STASI officers presented a few difficulties, but luckily there were some officers from the central STASI helping us – so all was well eventually. This year, we had a food corner and a small kiosk. The children were handed coupons for buying various edibles or small objects. It was great fun, many of the children had never eaten quite as well as now, they also bought much chocolate.
5/ We also have two special children from a leprosy village visiting. Their illness is non-contagious, but the two siblings do look very ugly. The girl, An, is 12 years old and her small brother is 8. Both of them have suffered a lot and their skin looks like fish scales. The small boy lost his eyes.  Because she had been afraid and too poor, their mother had abandoned them in the forest. Some people living in the village occasionally brought them a little food. They lived totally separate from human society until the nuns took them in. They are not allowed to go to school. I would like to take them at our school, but the other children get scared when they see them. I have to find a solution.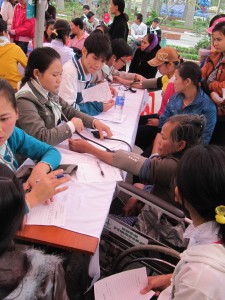 Now the year approaches its end. I wish you all the best, health, peace, work, and…
In the name of all my children, I thank you all so very much. Please continue remembering my children and support my work in the future, as well. 2012 will be another very hard year for me.
Sending kind regards from Thai Binh,
Francis van Hoi and all my children
MS
(Translated by EG)
Here is the information about where you can donate money if you wish to help.
Related posts: