Roland Dürre
Saturday August 16th, 2014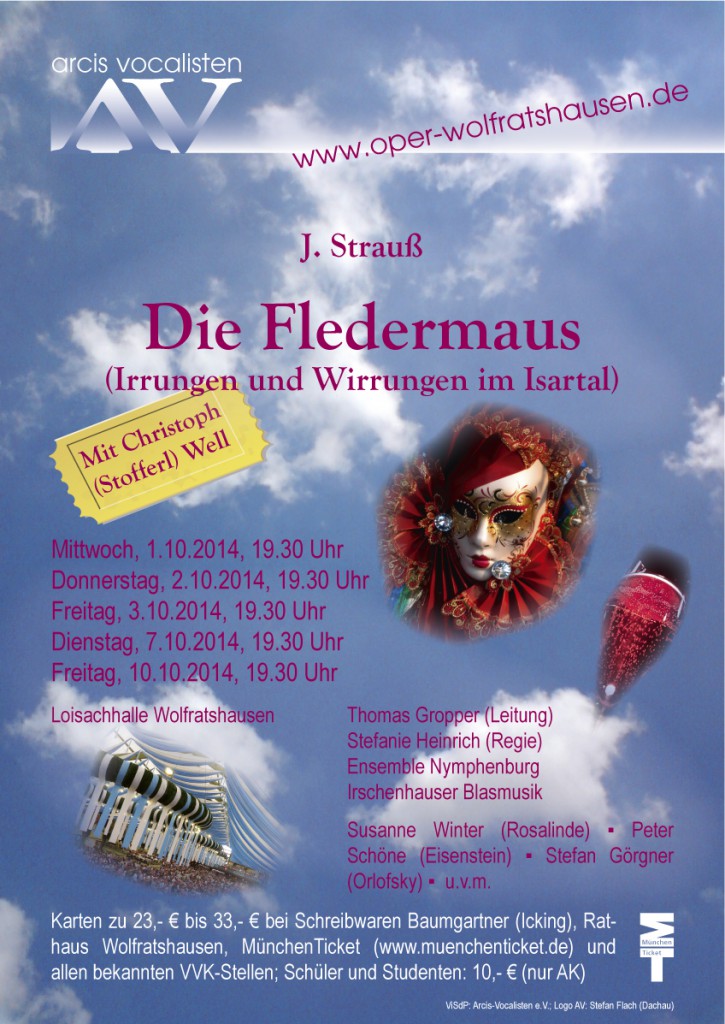 It is the unchallenged "Queen of the Operettas", having swept away and fascinated the world-wide audience for 140 years with its inescapable esprit, passionate scenic speed and subtle humour: "The Bat" by Johann Strauß. During a frenzy of inspiration, the Vienna Waltz King managed to write down the entire music to the work in no more than 42 days. The piece was first played in 1874 and is the crown of the musical era of the operetta.
Gabriel von Eisenstein, a gentleman not known for his abstinence when it comes to all kinds of desires, has to go to jail for eight days – he has been a public nuisance and insulted a public servant. When his old friend Falke urges him to postpone his prison time in favour of a great party sponsored by Prince Orlofsky, who is famous for his hospitality, Eisenstein is not hard to persuade… Eisenstein is totally ignorant of the fact that his friend Falke – with a clever orchestration – seeks revenge for an exposure he suffered from the hands of Eisenstein several years back. We witness an ambiguous and delightfully comical game around amorous complications, social roles and clichés that quickly gains momentum…
The Wolfratshausen production is going to be an enthusiastic version of the work by Strauß – in a totally Bavarian setting: instead of the "spa near a big city", where Strauß saw the scenes of the operetta played, we will have the Isar valley, instead of ball gowns and tuxedo, we will see Dirndl Dresses and Leather Pants… and the fascinatingly humoristic figure of the prison guard Frosch will be played by none less than Christoph "Stofferl" Well – who is a good old acquaintance not only for all fans of the famous "Biermösl Blosn".
And our Evelyn (EG) is among the choristers!
RMD
(Translated by EG)