Roland Dürre
Tuesday August 17th, 2010
Yesterday, I still rode my bike through the wide area of the (former) airport on my way to InterFace. It was a wonderful morning.
Today, I am on my way to Venice, from where to embark for Patras. Our destination is the wilderness of Mani, very far to the south in Greece, on the middle finger of the Peloponnes. Three weeks of freedom, camping, running barefoot, swimming, rowing boats and riding bikes are in front of me.
And I will write a little. Last year, I used my time in Greece in order to start my entrepreneur's diary. You can find all the articles I wrote in the entrepreneur's diary on the Drehscheibe.
I do not yet know what I will write during the next two-and-a-half weeks on the beautiful campground south of Gythio as I sit under the huge Eucalyptus trees. I would like to give the keywords (Stichworte) in duerre.de a somewhat "green" touch. Perhaps the day aboard as we cross the Mediterranean Sea or the Greek sun will give me some inspiration…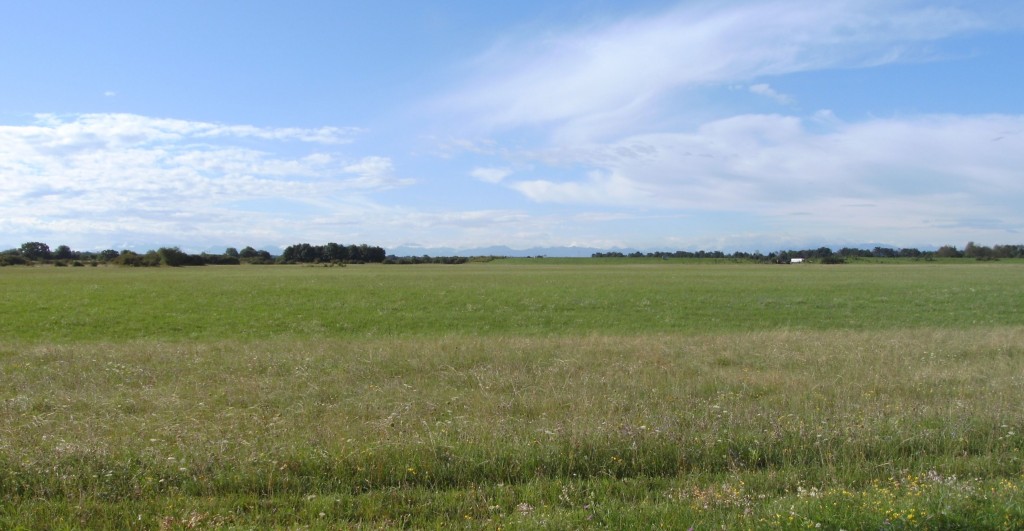 When I return, the summer will be over. Crossing the "Brenner" mountain pass on our way back home, there might even be the first snow.
And I already look forward to riding my bike to work through the former airport. Even if another eight long months (September until April) without summer await me.
RMD
(Translated by EG)
P.S.
I took the pictures yesterday on my way to work.