Roland Dürre
Monday March 25th, 2013
"Get in Shape!" held on March, 31st at the IF Academy is now over. It was a truly nice presentation by Johannes Schmidt. As soon as the video recording is finished, we will make it available to you.
After "Get In Shape!", we will present

"Ubuntu & Android Usage in Business"

The test in practice – what can Windows alternatives really achieve? Features, problems and solutions. An overview.
On May, 16th, 2013, Alexander Jachmann of the IF-Tech AG will update us on the current state of affairs. It will, again, be very well worth watching, so write down the time! And the other scheduled presentations can also already be seen on the poster.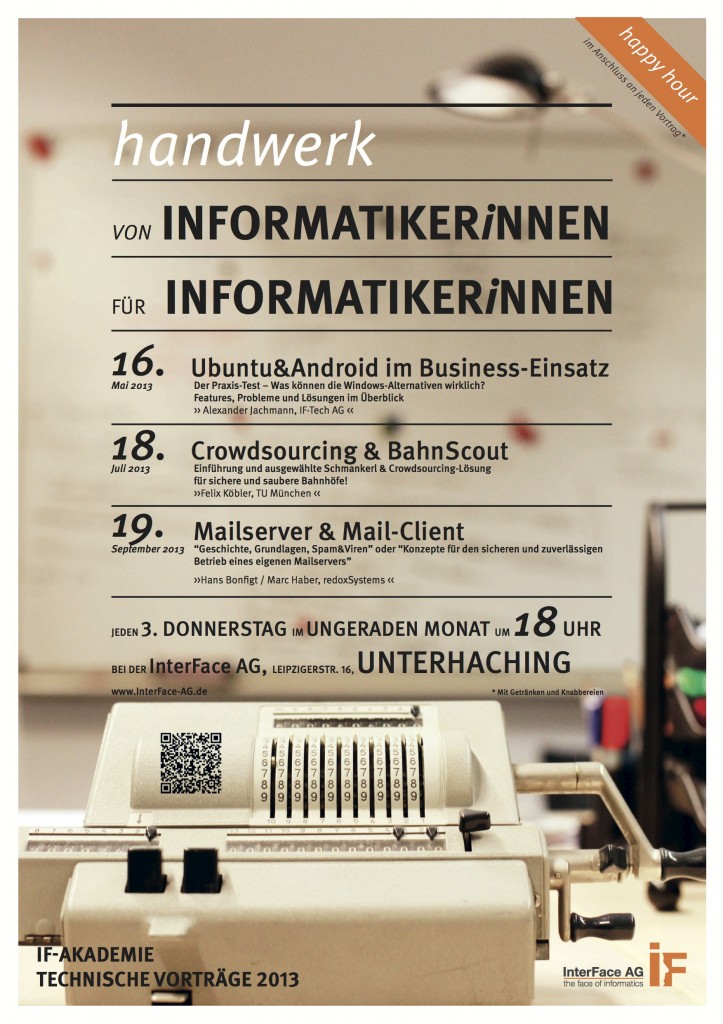 RMD
(Translated by EG)