Roland Dürre
Saturday May 9th, 2015
Train conversations.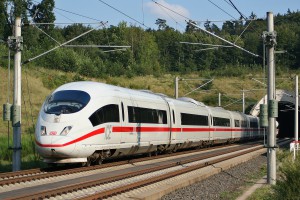 The day before yesterday (May, 6th), I sit at a table of the ICE 516 on my way to Stuttgart. From Munich, two unknown ladies "of indeterminate age" sit opposite me.
To me, it looks like these two are quite intelligent. They are on their way to Frankfurt. Starting from there, they want to share a vacation. They are very talkative and I learn a lot about their lives that might actually be quite interesting to relate here. Since some of the material was actually quite private, I will, however, refrain from doing so.
When we reach the Geislinger Steige, the two ladies switch to another topic of conversation. Ever so enthusiastically, they look out of the window and then they seem to compete finding admiring comments on the lush greens they see. They get intoxicated. Using boisterous exclamations, they wind each other up more and more. I actually get worried that they might soon end up in ecstasy (Ekstase).
And then there is the one sentence I hear often and that always annoys me. One of them says something like: "you could not really enjoy this wonderful time of year if you had not experienced the bare and cold winter before".
And her friend immediately joins in, emphasizing the point – which to me seems a little stupid – by saying that: "This is exactly how she, too, felt about it and that it would not be possible for her to truly and intensely enjoy the summer if there were not the long and ever so bleak winter".
Initially, I was going to ask the two ladies if they had "ever been near the equator, where the cradle of man had stood".
But then I come up with the following:
"Dear ladies, please allow me to find fault with your opinions – which I had to listen to, even though they do not interest me at all.
Let me use the following metaphor to illustrate my counter-argument against your thesis. Let us assume you are married. And let us assume you have a husband who beats you six months each year and then carries you on his hands to the ends of the world during the next six months.
Would you then also say how much you appreciate the six months of beatings, because they alone make you appreciate the other six months of a relationship in harmony?"
Before I actually started saying this, I changed my mind. My incentive to beat those two because of their continuing talking was not so unsurmountable, after all. Besides, I was in a good mood, because I was on my way to the PM Camp.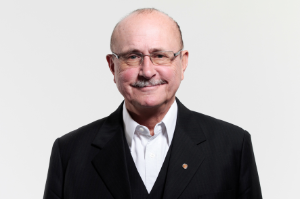 🙂 Yet I would like to wish the two ladies who, in the ICE 516 from Munich to Stuttgart on this sixth of May, wanted to tell me (elderly gentleman wearing black polo-shirt and potbelly) about their lives, a nice vacation. I am sending these wishes from the ICE 515 on my way back to Munich! Basically, they were quite nice, just a little wound-up.
(written on my way back from the #PMCampSTR, again in a very good mood because it was, again, a truly beautiful barcamp).
RMD
(Translated by EG)
P.S.
I took the picture from Wikipedia. It is by Sebastian I Terfloth User:Sese_Ingolstadt – Own work, licenced underCC BY-SA 3.0.