Roland Dürre
Saturday September 7th, 2013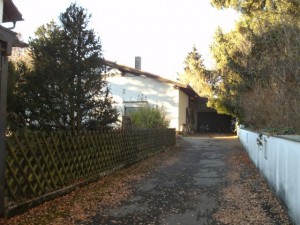 I enjoy remembering what happened during the last fifty years of my life. Many adventures came my way and the individual stations of my life seem to have passed me in (too) quick succession. Lots of beautiful things – and sometimes something sad, too – happened.
Now there are probably only a few new sections left until the final destination. For instance, we just moved house and already feel quite comfortable in our new Neubiberg home. We bade our final good-byes to the old house in Riemerling, where we had been living for 23 years with a huge family. My next cut in life will be in 2014 when I will leave InterFace AG. And then let us just wait and see what the future will bring.
In my private life, the task of selling or disposing of our Riemerling property is waiting. To this end, I created a Website which describes our old villa in many languages: Arabian, Chinese, German, English, Spanish and Russian. Feel free to take a look. The Arabian and Chinese variants, in particular, look quite interesting.
Personally, I would prefer it if the house were to remain standing and subjected to repair works, instead of the property – as is often done today – being crammed with close-standing buildings. I ordered the translations into all those languages because I assume that our house, where at times we lived with 11 persons and several pets, might just be too big for your "Standard German" family. After all, each of our seven children had his or her own bedroom and the remaining rooms were also rather lavish. And who needs something this big in Germany?
Now I would like to send the exposé on the website waldpark.duerre.de to many institutions that deal internationally with property either professionally or as a hobby. Perhaps this is how I can find the ideal person to buy what we still own. Consequently, I hereby ask all my well-meaning readers if they have any ideas they could mail me. It goes without saying that I will reward you if this is how I get the one advice that leads towards success.
Many thanks in advance – and "Welcome to house hunters".
RMD
(Translated by EG)