Roland Dürre
Friday April 5th, 2013
About entrepreneurship exemplified by Jean Paul!
Every year, the InterFace AG investigates a special person who celebrates an exceptional jubilee and whom we find exciting. This year, the face-of-the-year at InterFace AG is Jean Paul. He would have been 250 on March, 21st. Consequently, the three presentations of the 2013 IF Forum are associated with Jean Paul.
Our first speaker is Bernhard Echte.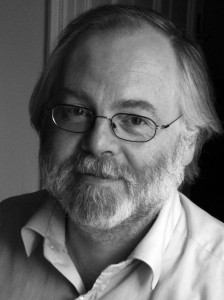 Unser erster Referent ist Bernhard Echte. Herr Echte is a linguist, organizer of exhibitions and publicist. For many years, the Zurich Robert Walser-Archive was directed by him. Today, he is an entrepreneur, managing the publishing company "Nimbus, Kunst und Bücher".
His presentation will be on Thursday, April, 11th, 2013 at the Unterhaching InterFace AG building. As usual, the event will start at 6 p.m. – we asked the speaker to start at 6.30 p.m. After the presentation, you can exchange ideas and sit together enjoying the evening.
There are still a few vacancies. If you would like to register for the IF Forum with Herrn Bernhard Echte, send us an e-mail!
Herr Echte is not just entrepreneur with all his heart. He is also someone who can tell an exciting story. He knows how to make his audience fascinated by alien worlds. Naturally, his favourite topics are enterprises and entrepreneurship.
In his scientific role, he knows Jean Paul and his work particularly well. Consequently, he is the ideal person to draw parallels between the small-scale entrepreneur Jean Paul and today's entrepreneurs. And that is exactly what he will do next Thursday. Come and let yourself be carried away to the world of entrepreneurship as it looked more than 200 years ago.
I look forward to seeing you!
RMD
(Translated by EG)
---
A Visit to Modern Times
JJean Paul presentations at the IF Forum
In 2013, the IF Forum will deal with the modern parallels to Jean Paul's topics and ideas.
With presentations about entrepreneurship, hypertext, wit and new media, we wish to show new perspectives and questions with respect to the here and now.
Come and watch!
---
---
Jean Paul the Entrepreneur
Jean Paul was among the first German authors who actually could make a living from their art. Mind you, this was regardless of him having started under hard circumstances. He went to the intellectual centres of his time: Leipzig, Weimar, Berlin – and his books were a success to make Goethe envious. When Jean Paul married, even the Prussian Queen invited him to have tea with her and gave him a silver dinner set.
Jean Paul's ascent and success was not due to accident. Instead, it was because of prudence and entrepreneurial instinct. Even when times were hard and the Napoleonic Wars devastated huge parts of Europe, he was still able to maintain his position. The way Jean Paul combined sustainability with success is still remarkably modern today.
Our speaker Bernhard Echte, linguist, organizer of exhibitions and publicist, used to be the managing director of the Zurich Robert Walser-Archive for many years. Today, he is the director of the publishing company "Nimbus, Kunst und Bücher".
Time: April, 11th, 2013 (Thursday) | Starting at 18.00 hours | Location InterFace AG, Unterhaching
---
Jean Paul and Hypertext
Even before he took the name Jean Paul, the young Johann Richter read everything he could lay hands on. Hardly any of the books he read belonged to him. He wrote down summaries of everything he read in his notebooks. In the same notebooks, you would also find comments on ideas currently cursing through his brains. Jean Paul added catch phrases to all his ideas, now called Tags. In doing so, he created a huge private encyclopedia. It was structured like a modern database. Said encyclopedia was to be the basis for his literary works. Without this database, Jean Paul would never have been able to put into practice his unique style – a style which is volatile and exact at the same time. He managed to make a virtue out of the financial misery of his youth the result of which still surprises us today.
Our speaker Annina Klappert is an assistant teacher at the seminar of general and comparative literature at Erfurt University. Her dissertational thesis was a structural comparison between the texts and hypertexts of Jean Paul. She specializes in media, referencing and virtual reality.
Time: July, 11th, 2013 (Thursday) | Starting at 18.00 hours | Location InterFace AG, Unterhaching
---
Jean Paul, Wit, Postmodernism and the New Media
He was a "Non-Believer in God", a "witty decomposer" and an ardent cosmopolitan, sceptic and joke-teller. His pedagogical doctrine Levana is highly praised. It advised to use wit and irony as the basis for a healthy personality, rather than the grim sternness known from Fichte's oratory to the German nation. In his policy of the "third position between the Germanics and the Bonapartists" you can anticipate the post-modern irresoluteness between opposing poles of "truth". With his esthetical deviation, he already practices the typical interruptions and jumps common in the hypertexts of the internet. Who was this man who hardly ever left his home and yet was mentally so far travelled that he surpassed many of his contemporaries?
Our guest Roberto Simanowski is professor for media sciences at Basel University. He investigates the changes in writing caused by the digital age and publishes the online magazine dichtung-digital – a journal for digital aesthetics.
Time: November, 7th, 2013 (Thursday) | Starting 18.00 hours | Location InterFace AG, Unterhaching
---