Roland Dürre
Thursday February 20th, 2014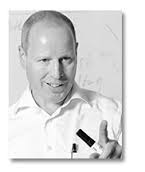 I first met Roger Dannenhauer at the Dornbirn PM Camp. However, his name was not new to me, because he had significantly contributed towards a great literary project (Buchprojekt) on project management with the Turnaround-Team.
In Dornbirn, he inspired all the participants with a fascinating session. For me, this was reason enough to arrange a four-eye meeting with him one afternoon where we exchanged opinions at length and with great intensity.
Roger Dannenhauer is also the author of GEISTESHALTUNG. As I see it, this is a very important book with an absolutely future-oriented message.  Even if the sub-title  "WIRTSCHAFTLICHER ERFOLG IN EINER NEUEN ZEIT" (business success in our new time) sounds almost conservative, the content is definitely revolutionary.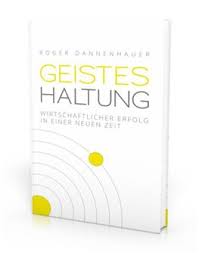 And even the very first message of the book is quite clear: there is no alternative to reality!
When attending podium discussions or other similar events, I am often surprised to meet people who consider growth the solution to all problems. They deny that using up fossil energy is actually a problem, regardless of the oil peak and climate change.
We are talking people living in our times who still consider humans as functional parts of a mechanistic system. People who cannot understand terms such as "lean", "agile" and "open" – and neither do they wish to understand them.
And I am surprised that there are people who actually still believe we could continue to daydream through the decades with "business as usual" and who forget that generations who will not be amused about this behaviour at all will probably come sooner than we like.
And in the book itself, you will also find topics such as
Ignorance – Manipulation – Waste of Resources.
The book fascinated me, because it is a document emanating wisdom, competence and civil courage! It motivates to start thinking about the future and gives suggestions for a possible approach towards solving the problem. I am not going to tell you more at this time.
RMD
(Translated by EG)
P.S.
Here is "affiliate Link" if you want to buy quickly.