Roland Dürre
Sunday February 13th, 2011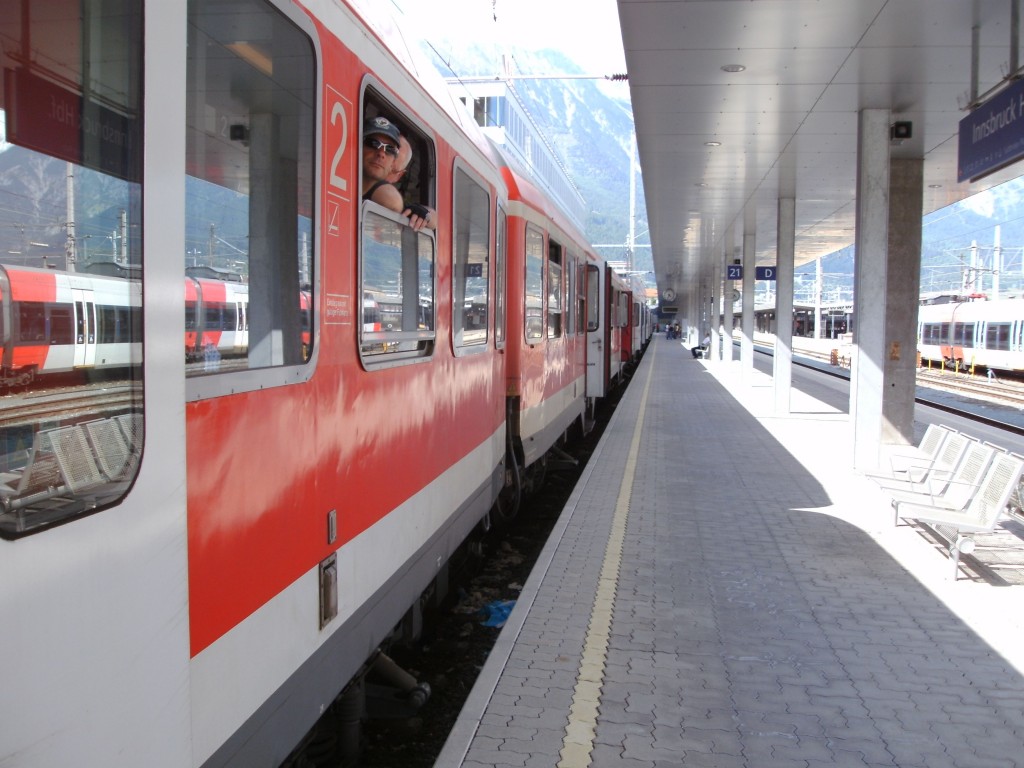 I often go places by train. Mostly, I travel second class. But it seems that the railway uses some kind of compacting program to make their second class compartments smaller and smaller.
Consequently, there is a certain charm to first class compartments during rush hours on the speedy DB routes in modern (= particularly narrow) trains. So if the train is full and I have a long way to go, and when plenty of work is waiting to be done in the train, I take first class. That is why I now indulge in a "BahnCard First", which currently costs 460.- Euros as your "normal" main ticket.
There was a time when the BahnCard was valid exactly 365 days. On expiration, I could order a new one when first buying a ticket. So if my BahnCard expired on May, 17th, yet my next train ride was planned for June, 20th, I ordered the new one exactly on June, 20th. That meant that I only had to buy a new BahnCard after around 13 months – which was absolutely legitimate – saving 40 Euros.
Well, they discovered the same at DB. A few years ago, they started automatically renewing the BahnCard. If I wanted to save some money, I would now have to cancel the BahnCard in time before it expires and then order a new one. Now that would make me feel stupid, so I grudgingly accept the new rule. De facto, the BahnCard has been getting more expensive through the application of the new rule. It is an example for things clandestinely getting more and more expensive, but it appears in none of the statistics or inflation rate tables.
Yet the railway gives something in return for this money. Ever since the rule was changed, they send this BahnCard owner rather a lot of letters. When I still opened them, I always found that they contained plenty of useless but attractively modelled content, such as notifications of special offers (which mostly were not available) or totally worthless privileges I could never take advantage of. Nowadays, I throw everything that arrives in my post box and is identifiable as coming from the railway into the waste without opening it – just like all the other begging letters around Christmas and most of the other advertisements.
I only have to be careful not to throw the yearly letter containing the new BahnCard and the invoice into the rubbish. Which, once more, I was a success at.
This year, however, I first got annoyed when reading the BahnCard invoice, then was glad and then started wondering.
It said 236.- Euros! I had expected it to cost 460 €. My first thought was: they made another mistake. After all, I know quite a few people who had to wage a truly bureaucratic war against the railway, because their BahnCard was very deficient or got blocked all the time due to administrative errors.
Then I discovered that I now have a "reduced price main card", because I am 60 years old. Initially, this made me quite happy, because my BahnCard First only costs 6 Euros more than the "normal" BahnCard 50 second class.
Incidentally, my 60th birthday was more than half a year ago. Should I not have been benefitting from the reduced tariff earlier?
Moreover, I felt a little discriminated against. Is the railway now feeling pity on me because I am already 60 years old? Or are they assuming that I have suddenly turned needy? Or that you now retire at the age of 60? Aren't they changing the retirement age legislation all over Europe these days?
Besides, isn't there such a thing as the equal rights legislation? In that case, I have been discriminated against during the last few years, as well.
Perhaps I should – now that I have turned sixty – get a little humble with age and no longer take "First Class". Then the reduced-price main BahnCard for 118.- Euros would suffice.
My favourite idea, however, is to have a BahnCard 100, which would make all the fuss about buying tickets a thing of the past.
Incidentally, the BahnCard100 is no less expensive after you have turned 60!
RMD
(Translated by EG)
P.S.
Here is the link for BahnCard prices.