Roland Dürre
Tuesday July 20th, 2010
Tomorrow:
Don't Panic!
Frau Gabriele Fischer chose this title for her presentation on July, 21st, 2010 at our IF forum, where she will explain
why it is not a good idea for us to continuously come up with new crisis scenarios all the time!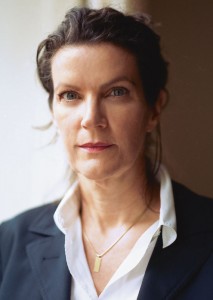 We do not yet know what Frau Fischer is going to tell us. But we know that Frau Fischer founded "brandeins" and is now the authorized representative of the company and responsible for the content of the magazine according to § 6 MDStV. Or in other words: Frau Fischer is the boss and driving force behind the business magazine "brand eins".
Here is what you can read on the brand eins im Internet" brand eins website:
"brand eins" is the title of a business magazine and the name of the enterprise behind it. "brand eins" is published by the independent "brand eins" media public company which was founded in 1999 – at the time as a limited company – by Oliver Borrmann, Gabriele Fischer and Volker Walther. Nowadays, several more private persons hold shares. The "brand eins" media public company has three affiliated companies: editorial office, publishing company and "brand eins" knowledge acquisition.
For those of you who do not yet know "brand eins" and Frau Fischer: you can find an interesting interview done with her on the blog Massenpublikum by Sachar Kriwoj.
We look forward to another successful IF forum with guests and friends from business, science, politics and technology. Guests will receive personal invitations. If you are interested, we can probably make arrangements for you. Please contact our  HYPERLINK "mailto:claudia.toth@interface-ag.de" organisation team.
RMD
(Translated by EG)