Roland Dürre
Friday December 30th, 2011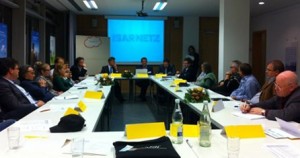 On December, 15th, I accepted an invitation sent to me by the Economic Department of the Capital City and the IHK Oberbayern. It was a kick-off meeting for a  "Munich Web Week" next May.
It seems that Munich is no longer quite so attractive for young people. Besides, it is too expensive.
And, above all, it is no longer "sexy"! What is particularly galling – even if understandable – is the fact that a city like Berlin currently beats us.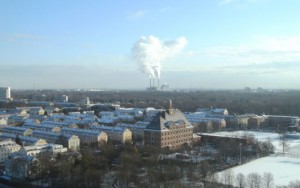 The Web Week is supposed to change this sorry state of affairs. It will be held in and around  Munich between May, 7th and May, 13th, 2012.
It's called Isarnetz and it is hoped that it can contribute towards Munich again getting more attractive particularly for young and mordern persons.
The assembly – part of which I was – was a rather diverse mix. I met very interesting people: entrepreneurs, representatives of interest groups, journalists, hackers, representatives of start-up firms, networkers and scientists from the LMU.
Unfortunately, the TUM had not sent a representative. I wonder why.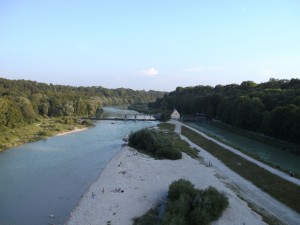 Besonders habe ich mich gefreut, dass ich To make up for it, I – as an observer – discovered Christian Stückl from the Volkstheater, along with other interesting persons. I was particularly delighted to meet Nils Hitze in person. Nils calls himself nerd, dad, developer evangelist…
He is one of the persons I know rather well from networking. Yet I had only had one phone conversation with him. I never met him in person. You can follow him on twitter, where he gave himself the name @kojote.
He is probable the person in Munich who is champion when it comes to being crosslinked. In fact, there are some projects we brought on their way together.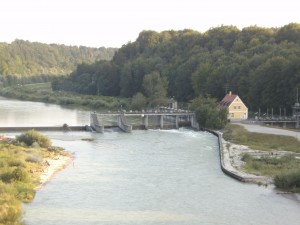 The assembled group collected ideas. After all, Isarnetz is supposed to have an effect even beyond the borders of Munich. Berlin might serve as a model, perhaps a co-operation is useful.
Besides, Isarnetz should not be an individual event happening just once and ending in a big party on the ISAR  – after which it is all forgotten.
Instead, we want it to become a standing platform for networking, not just for Munich IT and web enterprises.
Isarnetz now wants to use the nexts few weeks and months for advertizing its concept and finding sponsors and possible event organizers.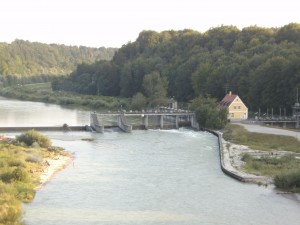 I certainly agree with the idea and will be delighted to help along the way.
There are two important links. The first addresses potential sponsors:  Sponsor (Sponsor werden). The second addresses activists. If you want to organize an event based on the Isarnetz concept, you can register here.
For a download of the evening, visit the Isarnetz website. To be sure, you will have to download 10 megabytes, but then you will have a really good description of the underlying concept of "Isarnetz – The Munich Web Week". I recommend it.
RMD
(Translated by EG)
P.S.
Very important note: if any of you have good ideas for ISARNETZ, please do not hesitate and send them to me. I will collect all ideas, add some ideas of my own, write an article and forward it all to the two fathers of the concept, Professor Wolf Groß and Thomas Pfeiffer.
P.S.1:
The first picture was taken by Stefan Oßwald. The next is taken from "HighLight Munich Business Towers", the two others were taken by me this autumn as I stood on the Großhesseloher Brücke. Long live the river Iasr