Roland Dürre
Monday October 1st, 2012
Last Tuesday (September, 25th, 2012) we of InterFace at Unterhaching hosted the yearly technological IF Forum. In 2012, it was about "Project Coaching" (best of PM-Camp).
I am particularly delighted about all the positive feedback I received. It was both for the event and, in particular, our team of speakers. Many thanks!
Those who contributed most to the success were our guests. Regardless of the day being a wonderful autumn day very much suitable for a visit to the Munich Oktoberfest, our seminar room had not a single vacancy. Consequently, my special thanks go to all those who came and spent the afternoon with us in such an active fashion.
And here is another small piece of information: during the event, a small "Twitter Wall" was developed. All you have to do in order to see what was "twittered" on this afternoon is look for the day #pmcampiff. You will find quite a few things. And here are some impressions to trigger your memory: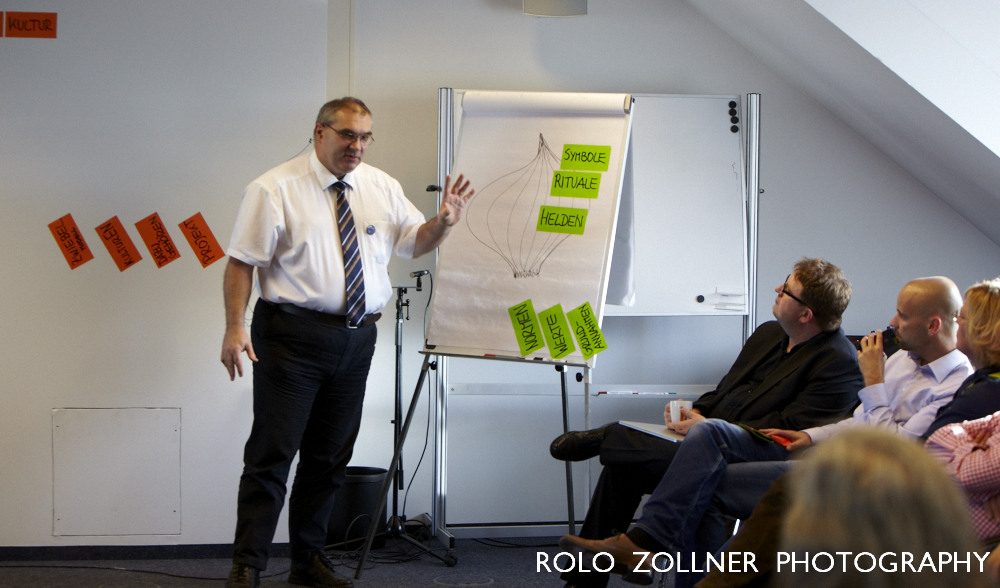 Dr. Eberhard Huber and his  presentation – Thema "Die Kulturzwiebel".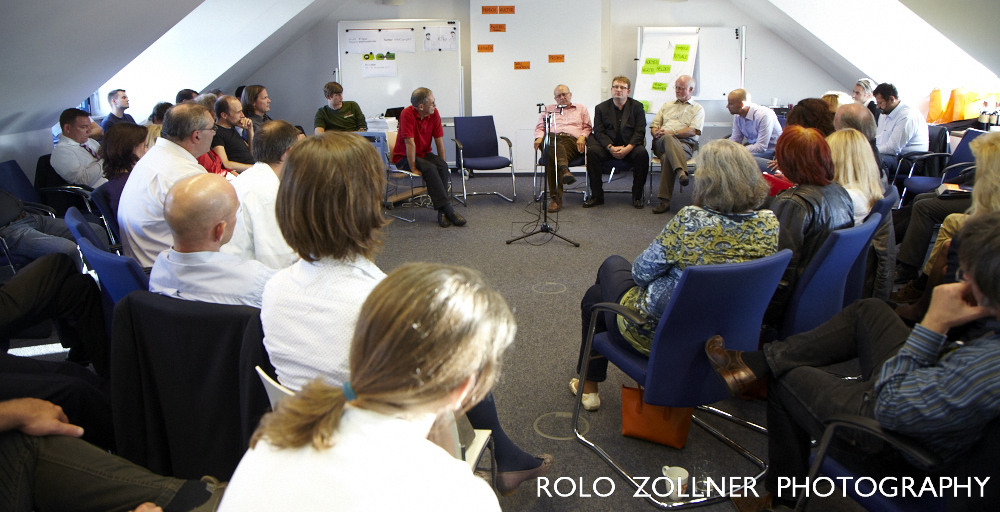 We are in middel of a "Fishbowl".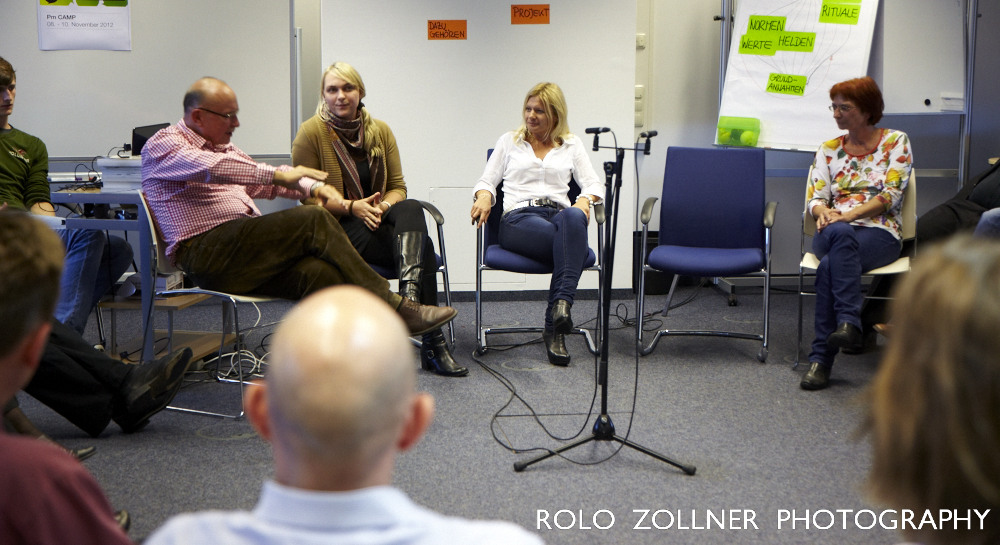 The second "Fishbowl"  – now the ladies are participating.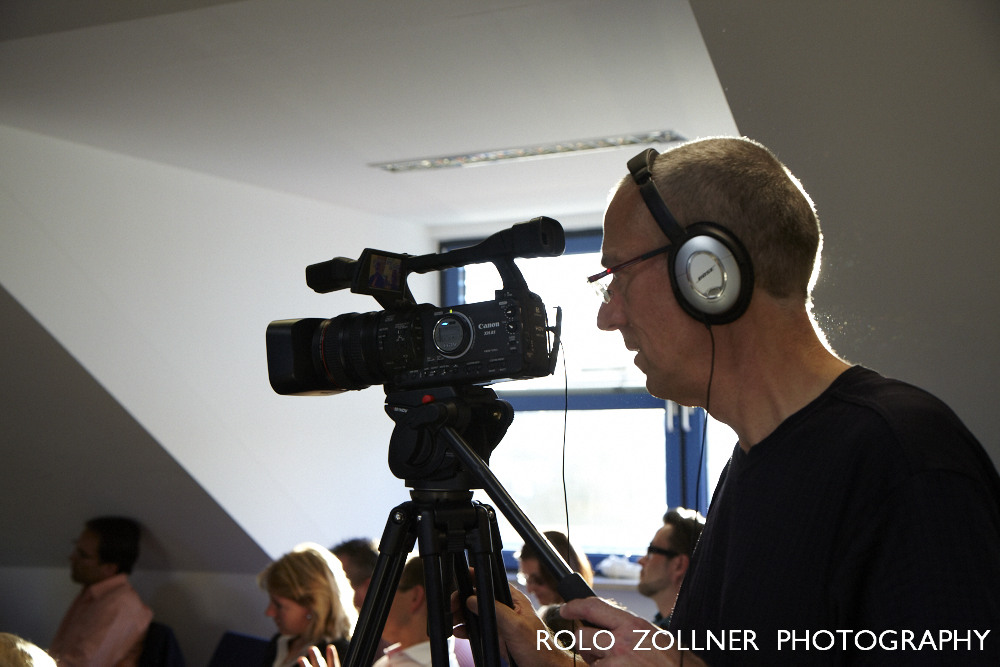 As every time – Friedrich Lehn behind the camera. As soon the videos are finished, we will publicate.
Many thanks to our speakers. From left to right: Dr. Eberhard Huber, Dr. Marcus Raitner, Jens Hoffmann, Nadja Schröer-Petranovskaja and Dr. Stefan Hagen.
RMD
(Translated by EG)
P.S.
Fotos by Rolo Zollner.