Roland Dürre
Saturday November 17th, 2012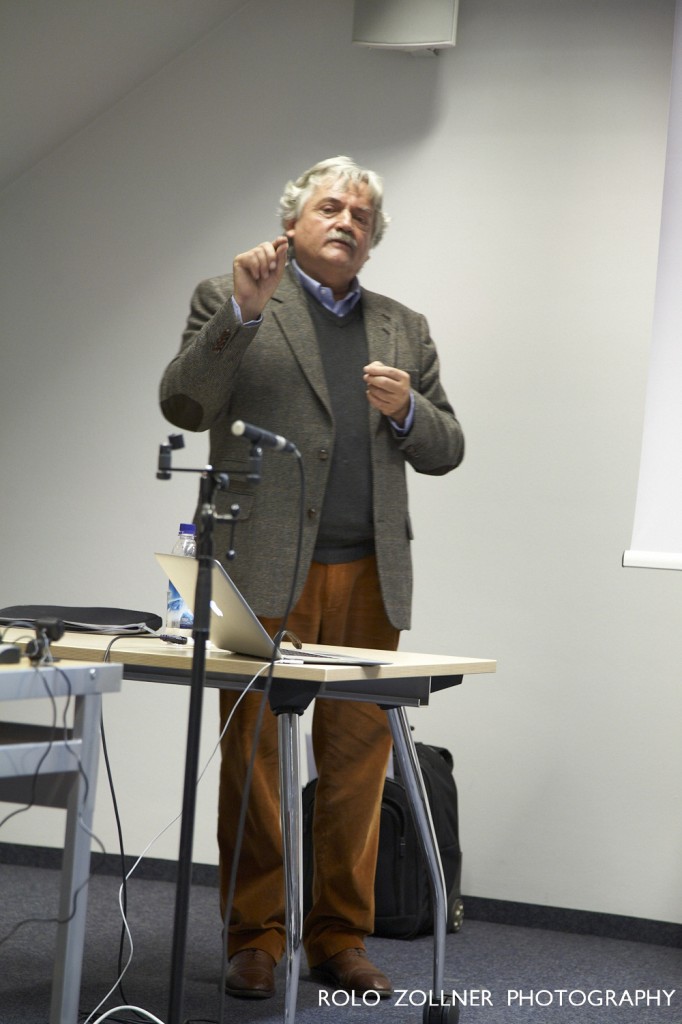 Last Tuesday, Wilfried Bommert of the WDR was our guest at Unterhaching. Wildfried Bommert is a well-known expert when it comes to "feeding the world". He also published several books on the subject. Currently, he and a few partners are establishing the Berlin  "Institut für Welternährung".
Our last presentation in the series "living and surviving in a sustainable way" was yet again another highlight of the 2012 IF Forum. Herr Bommert deliberately kept his presentation very short and concise. We had planned this, because, after all, we wanted to produce an attractive video recording for Youtube as an extra value.
I think we succeeded. Every single sentence uttered by Herrn Bommert was right on target. Without employing unnecessary emotions and questionable judgements, he reported facts in a very objective way and came up with simple, logical conclusions.
Consequently, there was a long discussion after the presentation. It was extremely constructive and passionate. And we agreed: the messages sent by Herrn Bommert are important. He demonstrated in a very simple and rational way how feeding the world dangles on a thin string. And how easily this string could and perhaps will break.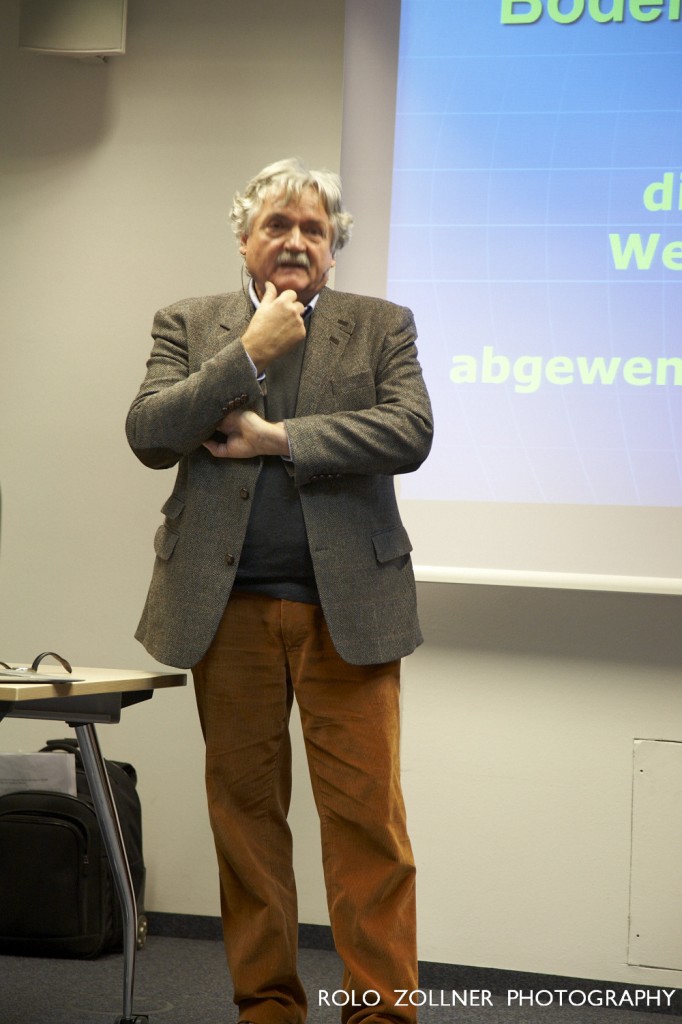 However, Herr Bommert also showed us ways to change matters. And he also showed us that it is, indeed, possible for us to prepare for the time after our stupid and eventually fatal economic habits will have caused a collapse. Consequently, his finishing lines after a very thought-inspiring list of facts and judgements were rather nice and optimistic.
With Vienna sausages and meatloaf (of course from the butcher Schlammerl of Ottobrunn), we spent quite some more time discussing things in small rounds. And finally, when the hot spiced wine and ginger bread were served – also from a local bakery: Götz of Taufkirchen – the general atmosphere was one of courage in view of a possible future and joy about all the interesting information and the culinary delicacies.
I already look forward to watching the video recording by Friedrich Lehn. As soon as it is finished, we will make it available for you on all our diverse Youtube channels.
RMD
Here are a few pictures to refresh your memory and maybe arouse your appetite for the video.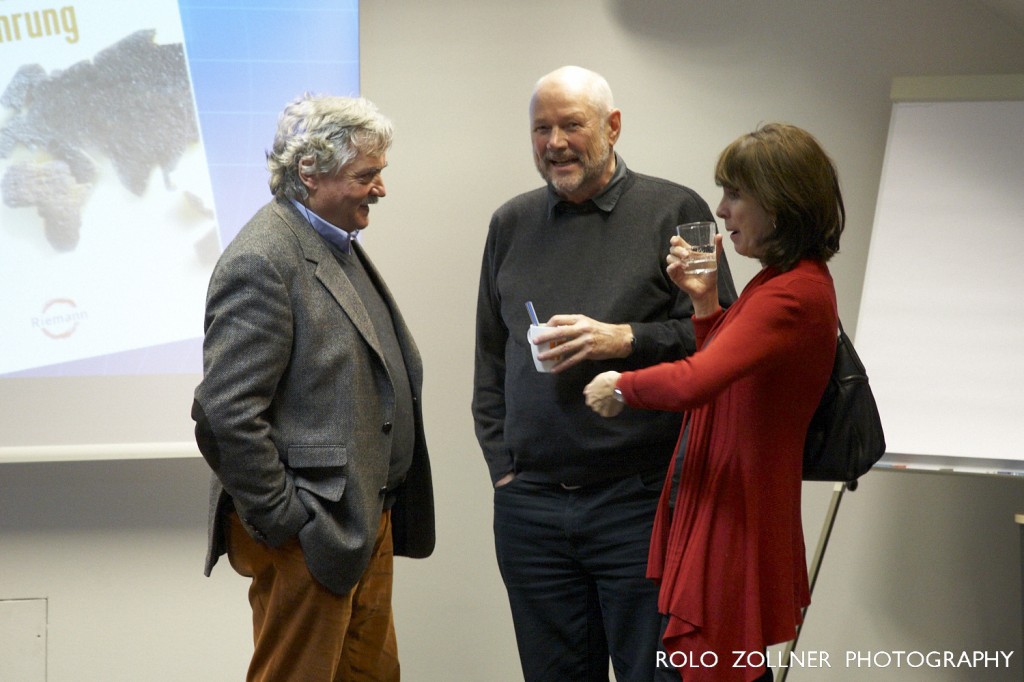 Wilfried Bommert talking to Mr. and Mrs. Gerlach. Thomas Gerlach works for the Bayerischer Rundfunk. He was the one who first introduced Herrn Bommert to me.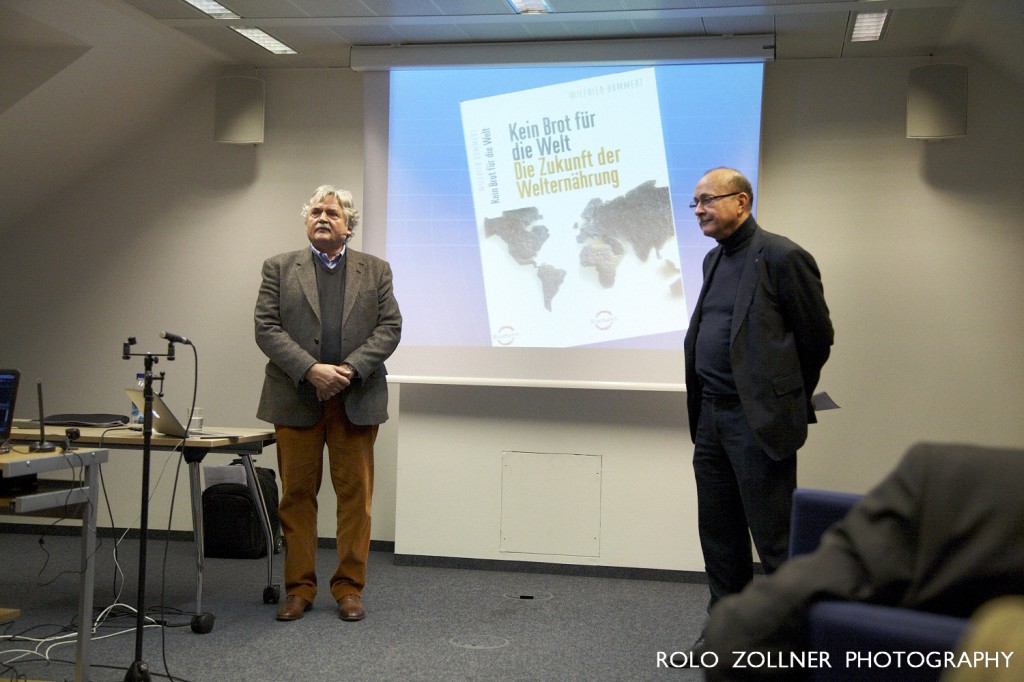 The introduction to the presentation. It will start right away …
As so often, all pictures were taken by our Rolo Zollner.