Roland Dürre
Tuesday September 24th, 2013
or yet again
A Picture Says More Than A Thousand Words.
So here are some more pictures (almost without words) of today's bike trip from Oberstaufen to Füssen (almost 80 kilometres, this time including some "nasty" metres of altitude).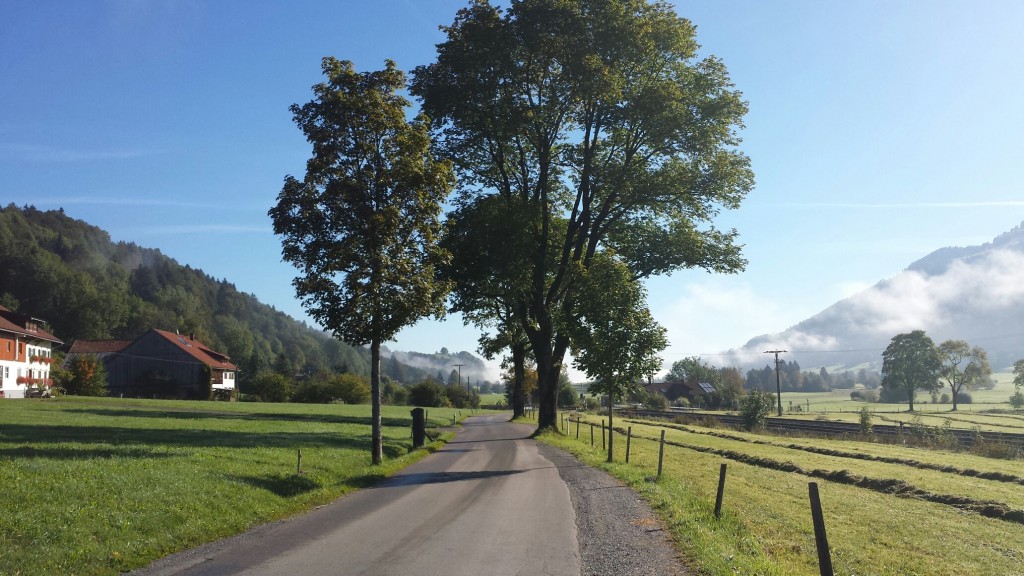 Start early in the morning.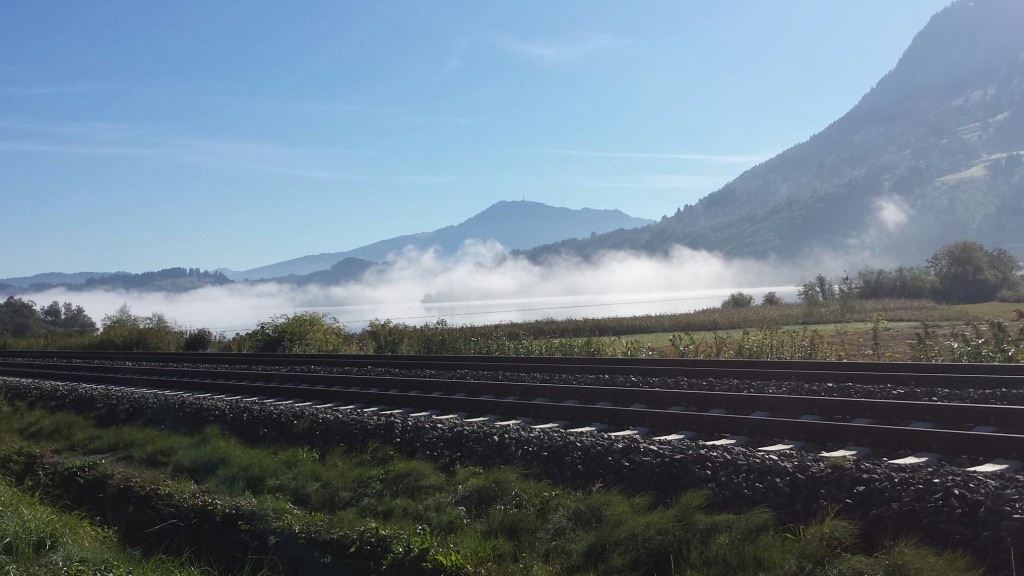 Fog over the lake.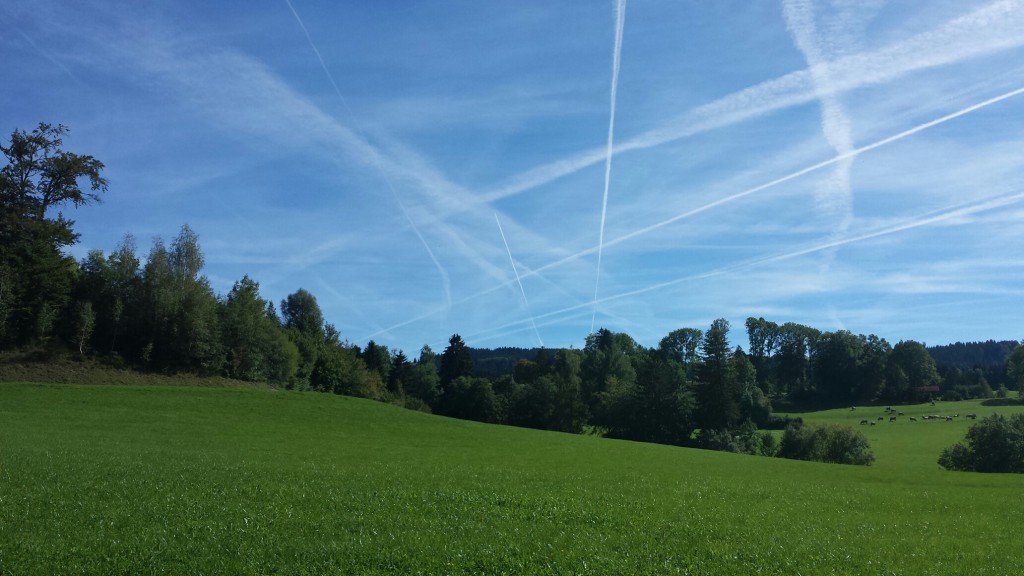 Airplanes on the sky.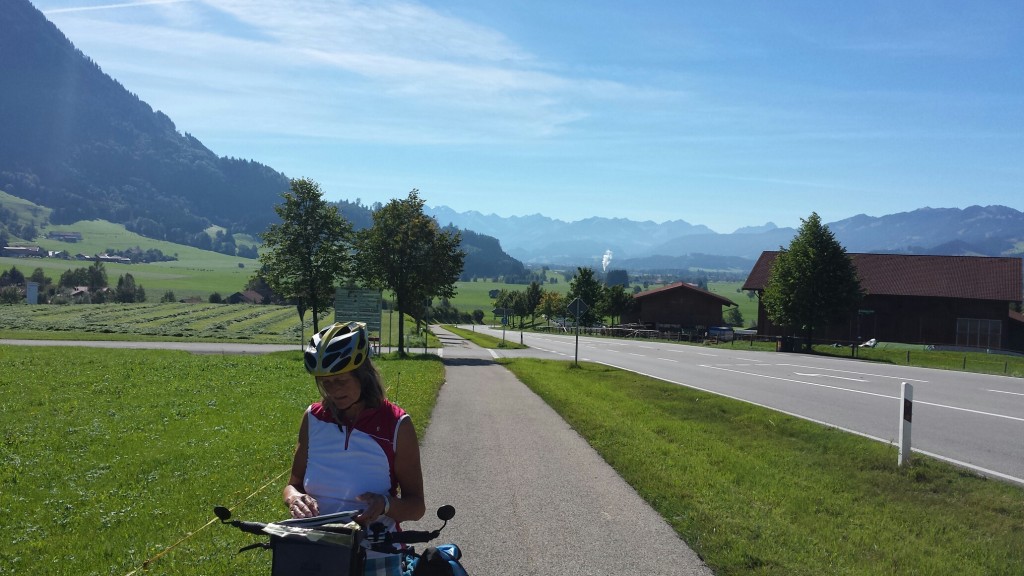 Barbara on the edge of the road.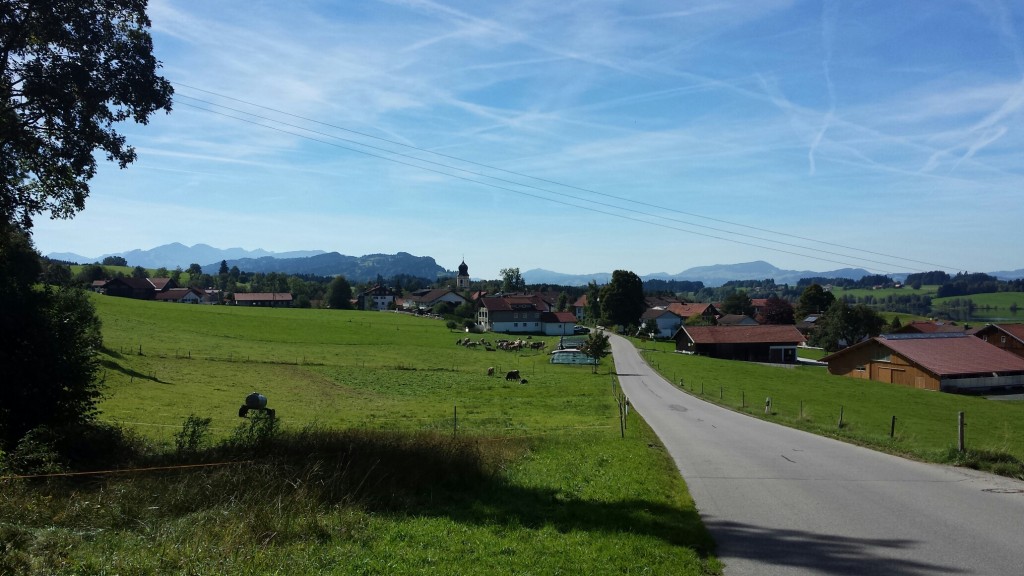 It is a long way!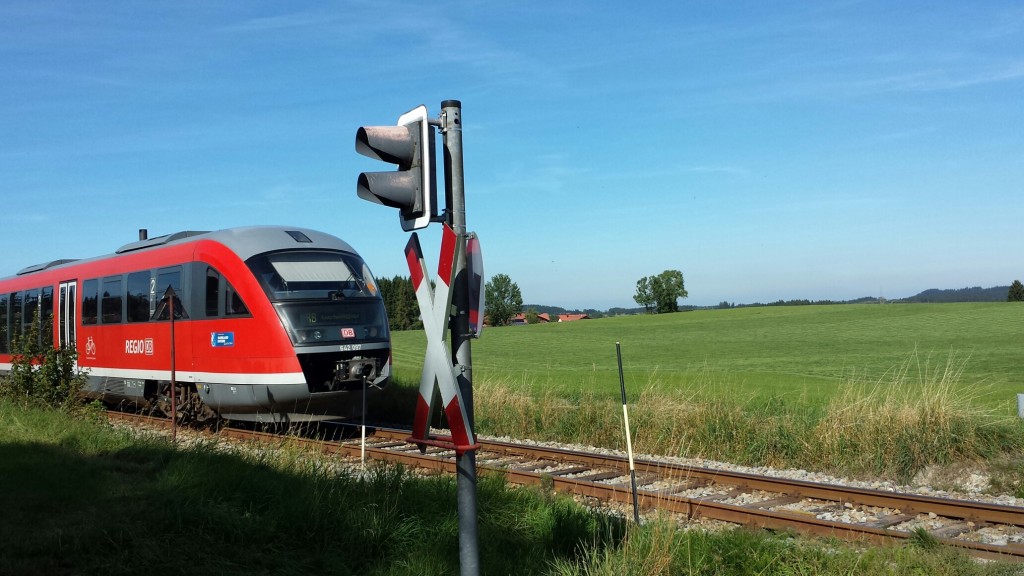 We might have had it easier …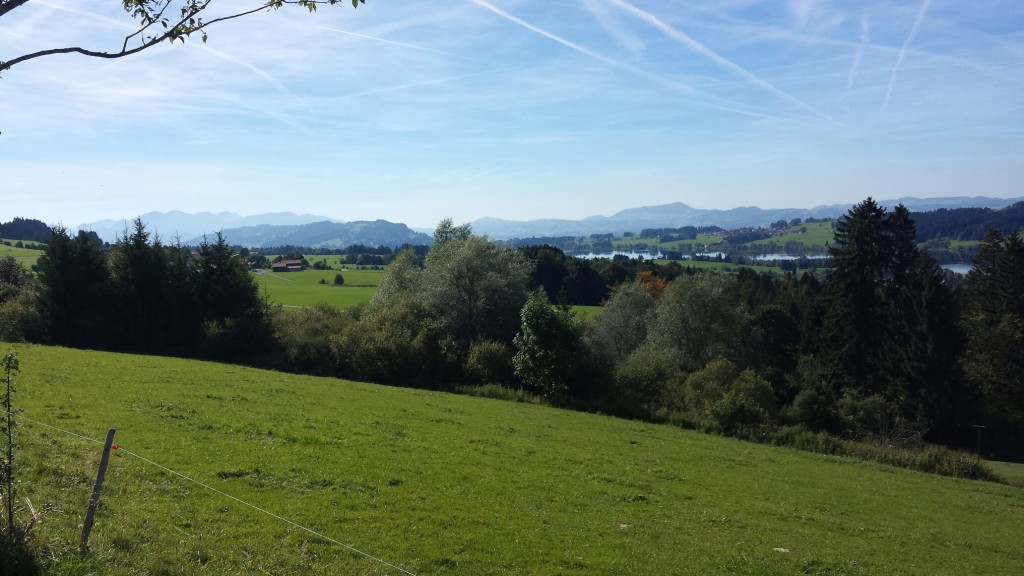 But, again, it was wonderful.
RMD
P.S:
I took all the pictures. Just as we passed all those places, I took them on S5 – and naturally, NO editing at all.