Roland Dürre
Tuesday June 28th, 2011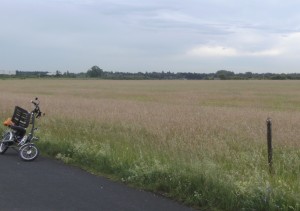 Yesterday, I went to work by bike using my special seat bike. I passed by Neubiberg airport. It is a wonderful morning, I really relish it.
On the access road to the landing strip, a gentleman is walking his dog. I overtake them both. The dog seems to like me. Barking loudly, he follows me and keeps jumping up next to me.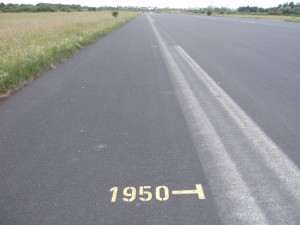 I stop. The man calls his dog. But the dog does not obey. Then he catches up and takes the dog. I expect him to say
"He only wants to play!"
That is what I am used to. After all, I heard it before.
But no, this time the excuse is more intelligent!
"He is not used to seeing someong riding such a strange bike!"
Ola – I think! So now it was my fault! Why didn't I come along riding a normal bike. Then it would not have happened.
I continueon my way using the landing strip via the "1950" towards Unterhaching.
RMD
(Translated by EG)